Note, the almanac has been updated to add profiles for Michael Curry, David Fizdale, and Mark Price in sections 1, 2, and 4, respectively. Dan Gilbert and Mike Brown may make it all moot though..
By the time you read this, Byron Scott may or may not be has been fired.  I'm really irritated that I didn't post this a week ago, since there's 30 of these lists up on the internet right now.  Anyway, I thought I'd give you an exhaustive a rundown on my top coaching candidates in the NBA, with a focus on experience, toughness, player development, defense, and recruiting ability.
Group 1: The Usual Suspects (AKA retreads). You've heard these names before, and you'll hear them a lot more in the coming weeks.  All these guys have coached before to varying degrees of success as head coaches in the NBA.  Can they teach Kyrie Irving to guard a pick and roll?  That remains to be seen, but many of them could tell him what James Naismith was like in real life.
Larry Brown: NBA/ABA career, 1327-1011 (.568).  NBA Champion 2004 (Detroit).  NCAA Champ
2008 (Kansas).  The 72 year old Larry Brown's coaching pedigree is incredible.  He has won at every level of basketball and has won consistently.  His Pistons championship was among the best coaching accomplishments in NBA history, as they arguably didn't have a top 15 NBA player on their roster.  That Pistons team was obviously an early blueprint for the Dan Gilbert Cavs (and caused them to bring in Ben Wallace).  Brown he wears out his welcome quickly, can grate on his players, and he's a coaching vagabond.  Oh, and he is a bit of a kook.  But his teams get better.  Currently coaching at SMU, Brown could probably be wooed away, but if the plan is to pursue a certain small forward free agent in 2014, they don't exactly have a good history.  Grade: Jurassic Park.  Good flick, but man is it dated.
Jerry Sloan: NBA Record, 1221-803 (.603).  Western Conference Champs (1996-1997).  Compared to Brown, he's a spring chicken, at 71.  The long time Jazz coach is a master of the pick and roll, but clashed with the likes of Deron Williams, and it is rumored that this clash led to the Williams trade and Sloan's resignation.  Sloan was said to be interested in the Lakers position when it was open earlier this season.  Would he want to chase longer odds of getting a ring in the next couple years by coming to the Cavs?  An interesting candidate who helped develop the heavy pick and roll offense that the majority of NBA teams now use, Sloan would instill discipline and accountability.  Additionally his teams, when not rebuilding, were consistently good on defense, but elite only in his first couple years.  Grade: Adams Family Values.  Lurch wasn't nearly as good in the sequel.
The Brothers Van Gundy: Jeff, NBA Record 748-430 (.575).  Eastern Conference Champ 1999 (NYK).  Jeff last coached Houston in 2007, and is now firmly entrenched as ESPN's top in game analyst.  As a coach, Jeff only missed the playoffs in two out of eleven seasons.  He's the only coach to take an eighth seed team to the NBA finals, though it was during the asterisked 1999 shortened season.  Van Gundy is generally considered to be a defensive oriented coach who emphasizes half court offense.   His Knicks teams revolved their offense around the post play of Ewing and Marc Jackson, off ball screens for Allan Houston, and unwatchable Latrell Sprewell isolations that led to wholesale NBA rule changes.  In Houston, Jeff saddled Steve Francis with throwing post-ups to Yao Ming (which was probably for the best).  I have my doubts that Van Gundy could adjust to modern NBA fast paced offense.  Also, Alonzo Mourning's leg is no longer in the NBA for Jeff to cling to.  But his teams did win.  Additionally, he told Bill Simmons last year that he would be open to coming back to the NBA as an assistant.  He'd be fantastic in that capacity for a rookie head coach.  Grade: Alan Arkin: You know the odds are good that he will be entertaining, but he might be ponderous and strange… and definitely bald.
Stan, NBA Record 371-208 (.641) most recently coached in the circus that was Dwight Howard's exodus from Orlando.  In the glory years, Van Gundy did a masterful job of surrounding Howard with shooters, and developing an offense that made me destroy two remote controls in the 2009 NBA playoffs.  His defenses were consistently among the best in the league, including during his tenure in Miami.  Having two all world centers helped.  Stan tends to drive his teams crazy with his constant yelling in the huddle, and never ending intensity even in the first quarter.  He clashed with two star players in Shaq and Howard.  Shaq famously said "everyone who plays for him doesn't like him," and dubbed him the "master of panic."  However, CtB's Dani Socher's run-ins with him at this year's Sloan sports conference were far more positive.  It remains to be seen if he'd be interested in the Cleveland market.  Grade: LOUD NOISES!
Nate McMillan: NBA Record, 478-452 (.514). Best finish: loss in Western Conf. Semifinals 2005 (Seattle).  McMillan is generally well considered in NBA circles and has been an assistant for Mike Krzyzewski's coaching staff of the star studded 2008 and 2012 Olympic teams and 2006 and 2010 Fiba World Championship teams.  McMillan also led Portland out of the dreaded Jailblazers era, guiding them to  three straight playoff appearances from 2009 to 2011, but he petered out in the 2011-2012 season when he was fired by the arbitrary Vulcan, Paul Allen.  The knock on McMillan is that his teams play too slow.  The Blazers pace in his three playoff years was 30th in the league.  His defenses were just better than middle of the pack.  He certainly has the star cred, but can he change his slow-ball ways?  Grade: The $12 hamburger.  You know, the hamburger at the semi-upscale joint.  I mean you know it's going to be decent, but it's going to take a while to get to the table, and that's a lot of money for a hamburger.  It better be a pretty good hamburger.  And even if it is?   …It's just a hamburger.
Phil Jackson: The Zen master has won more championships than any coach in NBA history.  His pedigree and whistle are unrivaled.  He interviewed with the Cavs in 2005, and Cleveland will have him at the top of his list if he chose to return to coaching, where he would have his choice of jobs.  ESPN reports.
What has Jackson really intrigued, sources say, is the opportunity to oversee an organization in the patriarchal style of Pat Riley with the Miami Heat or in a role similar to that previously held by Larry Bird with the Indiana Pacers.
While I'd love to see Jackson in Cleveland, the chance of that happening as a coach is about as likely Bill Bellicheck returning to coach the Browns.  But if Dan Gilbert brought Jackson in to be the Godfather of the franchise, that might be more tempting.  It would take some re-shuffling of Chris Grant's role, but Jackson is one of the few people with the gravitas to move someone like Grant aside.  Jackson is engaged to Jeanie Buss, daughter of deceased Lakers owner Jerry Buss.  I doubt he strays far from her side on the left coast.  Oh, and Jackson is riddled with injuries which would make 82 game seasons painful, especially on the North Coast.  My bet?  Jackson ends up running the team for whoever buys the Kings/Sonics, with good odds that Nate McMillan becomes that team's coach.  Grade: 1957 Ferrari 250 GT California Spider: just an absolute classic; one of the best ever made.  But it's going to cost upwards of $12 million dollars, and it's so old you may be afraid to take it out of the garage for fear of damaging it.  Still, you know know you're probably going to win a race with a Ferrari… if you can get it started.
Avery Johnson: NBA Record 254-186 (.577), Western Conference champion 2006 (Dallas).  The loquacious one struggled in New Jers —  OK, just please God no.  Grade: Dante's Inferno: not the book, the actual inferno.
Scott Skiles: NBA Record 443-433 (.506).  Best Finish: Conference Semifinals 2000 (PHX), 2007 (Chi).  Skiles' teams consistently improve in his first year or so, and then he tends to drive his players crazy.  I don't think I've ever seen the man smile.  Grade: really tough beef jerky: kind of fun at first, but it gets old quickly.
Flip Saunders: NBA Record 638-526 (.548).  Best finish: Western Conference Finals 2004 (Minn), 2006-2008 (Det).  After epic failure in Washington, and wearing out his welcome in Detroit and Minnesota, I'm not sure that Saunders is the guy for the job.  The criticism after the Wizards stretch is that he's too lackadaisical in running the locker room, and needs strong veterans to be effective.  Also, he did not develop talent well there.  His offensive sets and his defenses have never been particularly innovative, and he's never been a big winner in the playoffs.  Grade: pastuerized, processed American cheese: It will do in a pinch, but it is noodly and not particularly effective as anything more than a stopgap.
Maurice Cheeks: NBA Record, 284-286 (.498).  Best finish, lost in first round 2002-2003 (Portland), 2007 (Philadelphia).  Head coached during the Jailblazers era in Portland, and in the waning days of the Answer's reign and its aftermath in Philly, Cheeks had some nice seasons, and coached some clearly flawed teams.  His firing in Philadelphia in the 2008-2009 the season was particularly rough, after a 9-14 start on a team who's best three point shooters were Donyell Marshall and Thaddeus Young (.341).  Clearly Mo Cheeks was the victim of GMs Bobb Whitsitt and Billy King.  After spending the last three years as a top assistant for Scott Brooks in Oklahoma City, the second best team in the NBA, he should be considered a top tier coaching candidate who deserves another shot.  Grade: fisticuffs: as in I'll fight anyone who says he's not an upgrade over Byron Scott.
Mike Brown: Grade:
–Update–
Michael Curry: Curry succeeded Flip Saunders as the head coach for the Pistons for the 2008-2009 season, and was fired with two years remaining on his $2.5 million per year contract after one year.  The Pistons finished 39-43 that season, ranked 21st in offensive rating (107.4), and 16th in defense (108.0).  That Pistons team featured a perimeter heavy attack revolving around Richard Hamilton, Allen Iverson (yeah, I forgot he played in Detroit too), Rodney Stuckey, and Tayshaun Prince.  Their best three point shooters were Prince (.397) and Aaron Afflalo (.402).  Iverson posted an  inefficient .432 effective FG% and  their lone inside presence was Rasheed Wallace who shot .419 from the field for the year.  In retrospect, this was a flawed team full of players on the downside of their career, and contained no real point guard.  Since then, Curry has been Doug Collins' top assistant in Philadelphia where there defenses finished 7th, 3rd, and then 15th.  During his playing days, Michael was the Players association president for four years, and after that he was the D-League Vice President of Player Development in 2005-06 and the NBA Vice President of Basketball Operations in 2006-07.  As a guy who carved out an 11 year NBA career as an undrafted free agent, he knows about hard work and persistence.  Grade: 137 copies of Rudy on DVD Blu-Ray.
Group 2: The Hot Shots.  These are the hot NBA assistants whose names you will hear in the next few weeks.  Most of these guys deserve a shot, and most of them will get one at some point.  For all of them it will come down to team culture and fit.
Michael Malone: Son of 2005 Cavs interim head coach, Brendan Malone, Mike was an assistant for the Cavaliers during the LeBron era from 2006-2010.  After that, he went to New Orleans for 2010-2011 where he helped them improve from 21st in defensive rating to 10th (110.1 to 105.2).  As an assistant with Mark Jackson and the Warriors this year, he's helped to vastly improve the Warriors defense, moving them from 27th to 14th in defensive rating (109.1 to 105.5).  Like the Cavs (or at least how the Cavs would like to be), the Warriors are a fast paced, offensive oriented team, the defensive improvement is no small accomplishment.  Furthermore, the Warriors don't have any elite shot blockers or defensive specialists.  Also, Mike's gotten Steph Curry, who has eclipsed Kyrie to play at least passable defense.  Given that every team he has assisted on has improved at preventing buckets, Malone's certainly earned a shot at a head coaching position.  The connection to the LeGlory years doesn't hurt either.  Grade: Game worn Moondog jersey.  It will probably fit and leave you with a good feeling when you look at it.  But will people take you seriously in it when you show up to play a pickup game?  It all depends on results.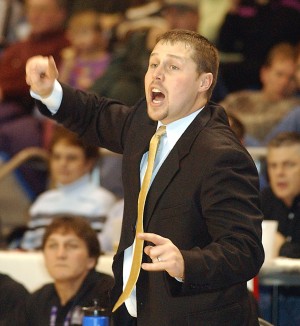 David Joerger: The Grizzlies' lead assistant has probably traveled the most workmanlike road to the NBA as any coach out there.  He has championships in the NBADL (2007, Dakota), International Basketball Association (2001), and CBA (2002, 2004, 2005). From NBA.com.
During the summer of 2004, Joerger moved to Sioux Falls to become the head coach of the Skyforce and proceeded to win his fourth CBA Championship, giving him more minor league championships than minor league-turned-NBA head coaches Phil Jackson, Flip Saunders, George Karl and Eric Musselman combined.
That's some pretty good company, David.  He joined the Grizz in 2007, and slowly worked his way up to top assistant.  This year the Grizzlies rank 2nd in defense in the NBA with a rating of 100.3, after finishing 9th and 7th in the previous seasons.  Joerger can also develop talent.  During his NBADL time, Joerger had 18 players called up to the NBA.  Grade: The League's Mark Duplass: Might be a really entertaining performer/producer with a bright future, or he might just be good guy who was in the right place at the right time.  Tough to tell just yet, but he's consistently entertaining and worth a flyer.
Henry Bibby: Another Grizzlies' assistant (and Mike's Dad), Bibby has an unbreakable record: most wins in CBA history.  He lead USC to the elite 8 in 2001, but didn't exactly burn it up every year he was there from 1996 to 2004.  The 63 year old Bibby has probably missed his shot at an NBA head coaching position, but he certainly has a varied enough pedigree that he could make things interesting.  Grade: Dr. Evil.  His schemes are consistently thwarted by a daft gigolo with bad teeth, but he would probably coach for 1 million dollars…
Ron Adams: The top Bulls assistant has had a very good track record.  Adams spent the last two years assisting Tom Thibodeau in Chicago, where the Bulls had the 2nd (98.3) defensive rating, and then the 6th (103.2).   The Bulls were also 5th on offense in 2012 (before Rose got hurt).  Before that Adams assisted in the ascent of Oklahoma City in 2008-2010, and is credited with building their defense, which has regressed since his departure.  He has coached some fantastic players in Rose, Durant, Westbrook, and David Robinson. In his mid 60s, Adams deserves a shot at a head coaching position, and the Cavs could stand to have some of that Bulls intensity to rub off on them.  Grade: fly fishing with midge larvae (which is oddly the first thing that comes up when you Google for the words "unsexy but effective").
Melvin Hunt: Another former Cavs staffer from the last five LeBron years, he is currently the top assistant in Denver.  He is "responsible for developing game plans along with Head Coach George Karl as well as developing the Nuggets players throughout the season and offseason."  Bringing Denver's nonstop pace and defense to Cleveland would be a welcome change.   Denver was 5th in offense (110.4) and 11th in defense (105.1) and played at the league's second fastest pace.  They also run an highly efficient offense.  He has helped develop Danillo Gallinari and Javale McGee for Denver.  Another link to the LeGlory years, he definitely deserves an interview.  Grade: your grandma's spaghetti: solid if not spectacular, but could probably use a bit more seasoning.
Chris Finch: A Houston assistant this year, Finch has a strong international coaching career with stops around the world.  He coached Luol Deng and Joel Freeland on team Great Britain at the 2012 olympics.  Most recently in the states, Finch lead the Rio Grande Vipers to their first NBADL championship in 2009.  Grade: International House of Pancakes.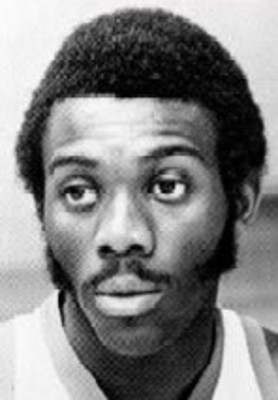 Bob McAdoo: Miami assistant for 17 years, and one of the NBA's 50 greatest players.  He is currently a big man coach and top assistant for Miami.  We know how good Miami is.  Another guy who wouldn't be a bad coach to have if the Cavs are trying to lure LeBron. Grade: He's Bob McAdoo.  He doesn't need a grade.
Steve Clifford: One of last year's top coaching candidates, Clifford was a Magic assistant from 2007-2012, when they had a .657 record and took two trips to the finals.  This year he helped the Cavs get the 19th draft pick as an assistant for the Lakers.  If Clifford can thrive in the Los Angeles and Orlando circuses, he could probably thrive anywhere.  Grade: Teller, of Penn and Teller, you know the Magician duo (see what I did there?).  Teller's the one that never talks.  The guy could be an orator extraordinaire, but you wouldn't know cause the guy who was sitting next to him won't shut up.
Patrick Ewing: Another long time Magic assistant, he last turned down an offer to coach the Knicks D-League team, the Erie Bayhawks in 2012 and is currently unemployed.  Ewing is probably never going to get a head coaching gig, and will be forever haunted by his performance in the Gold Club trial.  This is probably completely unfair, as his choices were most likely not much different than many young NBA players, but he had to testify about them in court.   He's one of the greatest centers in NBA history, but like many great players, he may consider the little bits moments of drudgery in coaching beneath him.  Grade: sad panda.
Mike Budenholzer: Considered Gregg Popovich's right hand man, Budenholzer is going to be near the top of everyone's coaching list, as a candidate to export the Spurs culture of winning.  He has filled in as acting head coach during Popovich's occasional absences, and has performed well.  There's no need to go into the Spurs' stats.  We know how good they are on offense and defense.  Additionally, the Spurs scouting and player development is among the league's tops, and Mike B. is fully entrenched in that.  He's going to get a lot of interviews, and take a head coaching job somewhere… Unless, the Spurs promise him Pop's job when he retires.  If Budenholzer chooses to come to Cleveland, he could help to lure one of the best free agent centers available, Tiago Splitter, here.  Grade: Bioshock Infinite.  It's supposed to be best thing out there right now, but is it really as good as everyone says?
Brett Brown: Another Spurs assistant, Brown joined the Spurs in 2002.  Before that he spent 17 years coaching in Australia, and is the current coach of their national team.  According to Popovich, "He should get his own gig somewhere."  That's good enough for me. Grade: feral fast breaking koala.
Brian Shaw: The other top name on everyone's list.  The Pacers have the #1 defensive rating in the NBA this season (99.8), and have established Bankers Life Fieldhouse as one of the toughest places to play in the league.  The Pacers are a thugball team and the Cavs could use some of that rough and tumble identity.  Shaw, additionally, was one of Phil Jackson's top assistants in L.A., and rumored to be Kobe's choice to succeed him.  As many other Jackson acolytes were, he was pushed out of town by Jim Buss.   Shaw also turned down the Charlotte job last year, which is another point in his favor, cause he wanted to "have a chance."  Another plus would be that he'd probably not stand for tankapalooza IV.  Grade: (Rock) Superstar.  In the words of Cyprus Hill, "Anytime somethin' new comes along… everybody wants a bite."
Kelvin Sampson: The former disgraced Indiana coach has rehabilitated his image in the NBA, where he's worked for McHale, Skiles and Popovich.  Currently the Rockets top assistant, Sampson went 7-6 in McHale's absence earlier this year.  Houston's offense is among the most cutting edge in the league.  They run a dual hybrid guard offense featuring Lin and Harden, which could be perfect for bringing to Cleveland.  Defensively, Houston's not horrible, at 16th in defensive rating.  Kelvin Sampson might be an interesting choice.  Rating: Kelly Osbourne: image rehabilitation success story.
–UPDATE– Commenter Cody pointed out the glaring omission on this list.  The addition has been added to this section, below. 76ers assistant Michael Curry has also been added.

David Fizdale: It was bound to happen.  Miami's success has led to talk of their assistants getting their own head coaching positions.  Fizdale has a solid resume with stints in Golden State and Atlanta.  His time in Atlanta coincided with the development of Al Horford and Josh Smith.  Miami runs very innovative offensive and defensive schemes, and embraces a "positionless" take on how to play basketball.  I believe this is where the NBA is heading, and Miami is ahead of the curve.  Of course it helps that their three stars are all capable of playing many different styles and spots on the floor, and have incredible range to play almost any defensive scheme.  The supporting players are mostly hybrids too: Mike Miller, Rashard Lewis, Shane Battier…  If Fizdale could bring this culture to Cleveland, and then try to bring in a former player, he could be quite valuable to the Cavs.  Grade: spicy seviche: intriguing, daring, bold, dangerous… could leave you sick.
Group 3: The College Guys. Most of these guys' names come up every year, and most of these guys never go anywhere.  Why would they?  They make as much or more than NBA coaches, and they have three times the job security.  Still… there's nothing like an unsated ego.
Mike Krzyzewski: Up there with Wooden and Dean Smith as one of the greatest coaches in college basketball history.  Having coached USA Basketball to championships every other year for the last 8 years, he's gotten to know all the top stars in the NBA.  Would he ever leave Duke to coach in the NBA?  Doubtful.  I don't think 82 games plus the playoffs on two plastic hips is the greatest idea. Still, he'll get any interview he wants, and he'd make Cleveland a place where top players would consider playing.  Grade: gold medal: completely unattainable for most people.
Tom Izzo: We might be talking about him instead of Byron Scott right now if Tom had been hired three years ago.  Izzo is one of the best basketball coaches in the world and has sent more than his share of players to the NBA.  His teams play good defense, he knows how to win close games, and Dan Gilbert loves him.  I don't think he leaves Lansing, but I bet Gilbert at least picks up the phone.  Grade: sentimental favorite.
John Calipari: Master of the dribble drive offense, "the vacator" is coming off a down year after a 2012 national championship.  Might he follow Nerlens Noel to the NBA?  Calipari is supposedly close with LeBron James, and Kyrie would be intriguing in his dribble drive system.  But Calipari has always run a pretty loose ship.  Is Gilbert interested in letting the inmates run the asylum again?  Grade: Marcus Camby's medalion.
Brad Stevens: A young Mike Krzyzewski, Brad Stevens holds an economics degree and is one of the best young practitioners of advanced analytics in the basketball coaching profession.  The link I just referenced is the best in this article.  Stevens'  feat of consecutive finals appearances with Butler is one of the most impressive accomplishments in the 21st century in college basketball, and he's the youngest coach to ever do it.  OK, I have a bit of a man-crush on Brad Stevens.  He's 36, and it would be a very bold move to install him as a head coach in the NBA.  He would need to be paired with some experienced assistants, and he would need a long leash.  It would take a lot to pull Stevens away from Butler, where he probably has a job for life, but Stevens is the kind of culture changer that the Cavs and the NBA need.  Grade: 100 Hollingers.
Fred Hoiberg: "The Mayor" had his NBA career end
early when he had to have an enlarged aortic root repaired.  Since that time he has assisted for the Minnesota Timberwolves (2006), and worked in their front office.  In 2010 he returned to Iowa State to resurrected the basketball program of his alma mater in his home town of Ames, Iowa.
Among seven GMs contacted on Sunday, there wasn't a single one who expressed skepticism about Hoiberg's ability to make an immediate leap to an NBA coaching job.
Hoiberg just signed a $20 million dollar 10 year extension with Iowa State.  It's going to be hard to convince him to leave the place he grew up and where he has a job for life.  Grade: Excalibur.  It's going to be like pulling a spoon from a bowl of week old stuffing to get Hoiberg to leave.
Rick Pitino: If he'd ever jump back to the NBA, the time would be now.  Pitino is coming off a national championship, and he isn't getting any younger.  His first two stints in the NBA didn't end in success.  In Cleveland, Mark Price isn't walking through that door.  Larry Nance isn't walking through that door.  Bingo Smith isn't walking through that door.  Austin Carr isn't walking through… oh, he might, actually, so might big Z.  Anyway, would his pressure system work in the pros?  In the emerging hyper-athletic NBA, it just might.  Grade: Men's White Dinner suit, and scotch guard.
Roy Williams: Another coaching legend, Williams will probably never leave North Carolina.  But after a couple down years, if he ever wanted to coach in the NBA, it would need to be soon.  Williams has developed many players enough to send them to the NBA, and after 2005 and 2009 championships he has nothing to prove.  Williams comes from the Dean Smith coaching tree, and he has ties with many NBA players and coaches.  He would be able to assemble a top notch staff, and attract free agents.  My bet is Williams stays in Chapel Hill until he breaks Dean Smiths wins records.  Grade: Ying Yang Twins: Legendary Status.
Tom Crean: Currently In the midst of an Indiana resurrection, Crean previously put the Marquette program on the map with five tourney appearances in nine years.  Crean's players are tough, defensive minded, and well conditioned.  Crean apprenticed under Tom Izzo, and has copied his ability to coach defense and develop talent.  Crean reportedly runs up to 400 different sets on offense.  OK, that may be inaccurate, as wikipedia reports that Crean's defensive philosophy involves a lot of farting.  (I'm 12.  I laughed).  Anwyay, Crean's a great coach   Would he leave Indiana?  Grade: Mike Shanahan.  Crean's a bit of a hothead.
Bill Self: Kansas' coach won a national championship in 2008, and has  coached a prodigious amount of players who made it to the NBA.  He makes almost $4 million dollars.  He's another guy in a cush job that he can stay at as long as he wants.  He does have to live in Kansastan though.  Grade: wheat:  boring yet essential.
John Beilein: The Wolverines' head coach is coming off one of his best seasons, and is going to place at least two and probably four players from this squad into the NBA.  According to Bleacher Report, "Beilein has an uncanny ability to relate to all types of players, and has been able to make a lot out of nothing in Michigan."  So there's that.  Grade: that brand of beer you always passed over and then it turned out to be pretty good when you had it at a party.
Billy Donovan: After signing up to coach Orlando for about about a month (he never actually coached a game), Donovan returned to Florida in June of 2007, and agreed not to take a job in the NBA for the next 5 years.  Well, that 5 years is up.  Donovan hasn't had quite the same amount success since his consecutive championships in 2006 and 2007, but Billy is highly respected throughout the coaching world, and he would get a long term contract if he were to leave for the NBA.  Donovan is a legend not just because of winning, but also because he's touched a lot of lives.  He's the kind of guy who seems to transcend his profession, and no one has a bad word to say about him.  That's the kind of coach I'd love to see in Cleveland, but part of me hopes he neverleaves.  Grade: one of the good guys.
Shaka Smart: A Donovan disciple, Smart just signed a 10 year $15 million dollar deal to stay at VCU.  He could make that money in the NBA in less than half that time.  Would Smart's HAVOK defense work in NBA?
a diamond press – in which they form a 1-2-1-1 set that generally results in a trap in the corners between the player in the front and one of the two on the "wings" of this defense – or a run and jump press in which they will match-up in man-to-man full court.
Possibly.  The decision makers and ball handling is generally good enough in the NBA that teams only press selectively, and instead retreat their defenses to guard in the half court.  Still Smart is young, bright, and motivated.  Grade: swarm of bees.
Thad Matta: Would the Buckeyes' head coach drive up interstate 71 to coach the Cavs?  He would be a popular choice with the fans, but I'm not quite sure his pedigree is where it needs to be yet.  It would help Aaron Craft's chances of making the Cavs next year though.  Grade: apple butter: an Ohio staple.
Keith Drambot: The Akron head coach and former St. Vincent/St. Marys high school coach of LeBron James, Drambot would be the LBJ recruitment hail Mary.  His hire could easily be perceived as pandering.  Still, Drambot has strong NE Ohio roots, would be a huge fan favorite, and has had good success in Akron.  Grade: 1.5 Doug Fluties.
Group 4: The Other Guys. These are guys who don't fit the mold above but would be intriguing prospects.
Zydrunas Ilgauskus: Bear with me.  Ilgauskus has been mentoring under GM Chris Grant during the last two years.  If he wanted to switch to the coaching track, he certainly would be a hit with the fans, and the organization would consistently have his back.  He's done wonders with Tristan Thompson, and I'd love to see what he could do with the rest of the Cavaliers.  Pairing him with two veteran assistants — the way Indiana did with Larry Bird when he became a head coach — would be the way to go with Ilgauskus.  Also, he's allowed into Puppet-Bron's barber shop.  Grade: Z+
Ettore Messina:  Offensive guru and Euro coaching legend, he has helped develop the "seven seconds or less" pick and roll heavy offense that is so in vogue in the NBA.  He is currently coaching KSKA Moscow after spending a year on Mike Brown's staff, where he didn't particularly help the Lakers score points.  His name has popped up over and over throughout the years, and he has four Euroleague championships.  Grade: efense.
Steve Kerr: Kerr put together a fantastic roster in Phoenix as the head personnel man for the Suns between 2007 and 2010.  He was then was forced out by the schizophrenic Robert Sarver.  Kerr has recently said he would be interested in coaching.  I have little doubts that he would command the respect of the huddle and the locker room and that he would be a solid coach.  Would he leave TNT to do so?  Probably not for Cleveland since he once called Gilbert a baby.  Maybe he'd do his resume in comic sans.  Grade: five NBA championship rings.
Derek Fisher: Currently the Thunder's backup point guard, Derek is in the twilight of his NBA career.  He is also currently President of the NBA players association.  More likely, Fisher retires and tries to work for the Players' association.  Still, Cleveland could use some of his toughness and nastiness.  Grade: nails.
Mark Price: The greatest point guard in team history, and one of the nicest guys in basketball, Price is a beloved figure in Cleveland.  He has a varied resume including coaching Josh Smith in high school, assisting Bobby Cremins at Georgia Tech, and helping Rajon Rondo with his jumper.  Price hasn't stuck to one job for very long, with his longest stint being a shooting coach for the Atlanta Hawks from 2008-2010.  Mark's turned shooting development into a cottage industry for the Suwanee Sports Academy and their the Mark Price Shooting Lab where he's helped players from High School to the NBA.  Currently Price lives in Orlando after his last coaching stint: a player development coach for the Magic.  After the 2011-2012 season price was released along with the rest of Stan Van Gundy's coaching staff.  While I think Price would be an intriguing choice, his only professional head coaching experience is as the coach of the South Dragons of the Australian NBL in 2006.  He was 0-5 before being fired.  Price could probably stand to have a couple years experience as a top assistant before getting the head coaching reigns, but Larry Bird and Mark Jackson didn't need that, so maybe it would work for Price with seasoned assistants at his side.  Grade: 90.4% (Price's career free throw shooting percentage).
Conclusions: After that exhaustive list, I've a few favorites.  They include Mo Cheeks, Brian Shaw, Dave Joerger, Ron Adams, Michael Malone, Melvin Hunt, and my biggest favorite, Brad Stevens who would work hand in hand with Chris Grant and his advanced statistics bent.  I am quite sure none of you made it this far.  Did I leave anyone out?