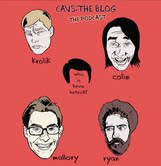 Another bad Cavs loss means the same ol' question – is Byron the man for the job?  After the Cavs again blew a winnable game to the lowly Detroit Pistons, the question rings louder than ever.  So what better way to answer than a podcast?
In today's podcast Tom and I discuss Byron's future, his impact on the team (specifically Kyrie, Tristan, and Dion), what his pluses and minuses are, and his general handle of the NBA game at the coaching level.
As always we're on SoundCloud at – https://soundcloud.com/cavstheblog/0028-bs-1
And on iTunes at – https://itunes.apple.com/us/podcast/cavs-the-podcast/id528149843?mt=2
Enjoy!