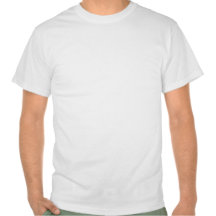 Grantland's Zach Lowe names his "how is this guy relevant" all-stars, also know as the "Luke Walton All-Stars".
[On Walton…] His chemistry with Livingston has been legitimately entertaining, and the Livingston–Walton–C.J. Miles–Marreese Speights–Wayne Ellington bench mob has poured in better than 107 points per 100 possessions — the equivalent of a top-five overall mark.
Congrats, Luke, to have your own team of effective yet highly unexpected contributors named after you is a fantastic thing.  But, come on Zach, no Herculoids love?
Tristan Thompson is a finalist for the J. Walter Kennedy Award "given annually by the Pro Basketball Writers Association to the player, coach or trainer who shows outstanding service and dedication to the community."  Go on, Tristan.  Link here.  (Really, though, that is fantastic from the team that once employed Ricky Davis and Darius Miles).
Shaun Livingston plans to reach out to fellow gruesome leg injury sufferer Kevin Ware of Louisville.  The Plain Dealer's Mary Schmitt Boyer has the story, here.
Steve Nash out tonight in a hugely important match up for Drafty.  Yeah, "Drafty:" my nickname for the second of the Cavs' two first round draft picks this year. The Lakers play Dallas tonight who are only a game and a half behind them for the 9th spot in the Western conference.  The Lakers are half a game behind Utah for the final spot in the playoffs.  The game is on tonight TNT tonight at 10:30.  Random unvetted blog site game preview here.  (Also, in case you were wondering, the other 2013 picks are named Blue Chip, Stashy, and Tradey).
This one's a little late, but it's for Stashy and Tradey.  Last week, DraftExpress profiled Nate favorite, intriguing prospect, and NCAA tournament first round disappointment, Mike Muscala of Bucknell, here.