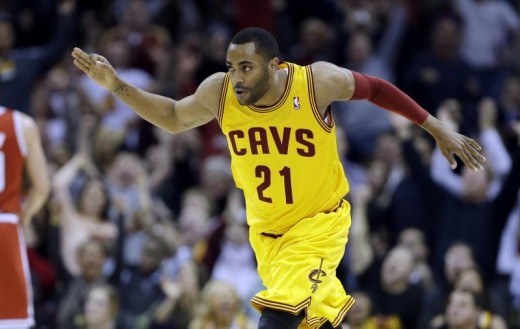 In episode 3 of TRO we highlighted the Cavs trading low-percentage shots with free throws – I put the blame squarely on Dion and Tristan and I am confident that Dion is going to continue to reach his potential by attacking the rim.  'Twas tidings of good joy.  The Cavs have only played 7 meaningful games since then so this issue will probably contain information that could have been included in the last post.  At any rate, there are some interesting dynamics to this young Cavs team right now.
Trends: 1st in Assist to Turnover Ratio in the NBA over the last 9 games
This is pretty remarkable.  If we split the Cavs season between the first 47 games and the last 9, here are the assist to turnover ratios.
First 47: 1.34 Assists per Turnover (26th in the League)
Last 9 : 2.17 Assists per Turnover (1st in the League)
That's quite an about face.  (Maybe they watched Hoosiers as I had hoped and implemented the 4 pass rule) Additionally, here are the Assist Ratio (Assists per 100 possessions) splits.
First 47: 15.3 (29th in the League)
Last 9 : 18.7 (3rd in the League)
Much of this dramatic change in the last 9 games is due to Shaun Livingston (4.75 A/TO) and Luke Walton (3.89 A/TO).  I believe both players have thrived with the additions of Wayne Ellington and Mo Speights.  Having personnel proficient in the pick-and-roll and in catch-and-shoot situations really compliments the playing styles of Livingston and Walton.  Both guys are tall, see the floor exceptionally well, and their weaknesses (outside shooting for both, athleticism for Walton) are really minimized with all the movement, screens, and (maybe less obviously) playing with guys that are assertive.  If Ellington, Speights, or even C.J. Miles finds himself open off a screen – he fires away – no hesitation.  They don't try to face up and take someone off the dribble.  Therefore, defenses aren't collapsing on the players that would leave Livingston and Walton spotting up on the wings.  Win-Win
Ranks: A .500 Team?
Tomorrow marks the 14th game since Chris Grant and John Hollinger sat down and made a trade.  Hopefully it's not the last time.  That number is significant because it means Speights and Ellington will have been on the roster for about 25% of the season.  Taking a stroll on over to John Hollinger's power rankings (oh the irony), we can see how both teams have fared for the last 25% of their seasons.  Overall, the Cavs are ranked 23rd on the season, and the Grizzlies 8th.   Over the last quarter:
Cavaliers : +1.33 point differential, .481 opponent winning percentage
Grizzlies :  +3.53 point differential, .452 opponent winning percentage
Now I'm not sure that a +1.33 point differential against opponents with an average .481 winning percentage necessarily equates to a .500 team in a vacuum.  But I'd contend that the Cavs have at least "looked" like a .500 team since the trade went down.  They are 7-6 since the trade, defeated the Thunder (1st in Hollinger's PR), and lost close battles in the final moments to San Antonio and Miami (2nd and 3rd in Hollinger's PR)  Offensively, they've looked almost elite at times.  Of course, you know the caveat that follows.  The Cavs have to shore up the defense – in so many ways.  Fortunately, since the all-star break, there have been some positives.  I thought the defensive intensity against New Orleans was palpable.  Obviously, having Anderson Varejao and Greg Oden/Nerlens Noel would certainly go a long way towards protecting the rim at the center position – something the Cavs desperately need.  Additionally, it stands to reason that Waiters and Irving have the tools and measurables to be at least average defenders someday.  So that should at least naturally improve the perimeter defense a touch.  It will be up to Coach Scott to get the entire team playing on a string.
Outliers: Wayne Ellington
On one hand, Ellington is 25 and playing in only his 4th season.  In other words, he may be about to enter his prime, and what follows shouldn't be seen as an "outlier".  On the other hand, in over 4,000 minutes, his game has been fairly characteristic of an above average 3-point shooter and not much else.  The Ellington that I watch is a relentless (if not quite excellent) perimeter defender, a deadly 3-point shooter with a super-quick release, a guy that knows how to use screens to get open, and someone that can pump fake and put the ball on the floor (but only when it's the correct move).  Additionally, his 3-point shooting has been gradually increasing in frequency and percentage since he entered the league.  But I do fear that Ellington might be playing a little out of his mind right now.  Consider that since joining the Cavs he is posting career highs in:
Minutes, FGM, FG% (40 points higher than any full season), 3PM, 3PFG%, FTM (double his highest season), REB, STL, and a career low in Fouls.
Of course, as you've probably deduced, his Points, Usage, PER, and WS/48 are also at career highs: his PER as a Cav is 17.  His previous career high is 9.6 which he set his rookie season.  My prediction is that Ellington continues to be an excellent 3 and D player but may regress back to the 13-15 PER range.  He reminds me of Anthony Parker when he came over to the Raptors from Europe.  Of course Parker was 31 then and had already lost a step but was a deadly shooter.  What is comforting about Ellington's play as a Cav, and something that bodes well going forward is how consistent he has been.  He doesn't force anything and doesn't go through hot and cold spells.  He is a role player doing exactly what he should be doing and taking the shots he should be taking.  So while his FG% may dip back down a bit there aren't too many indicators (at least to me) that he can't continue to fill in as an average NBA player and above-average role player.  I'm glad he's on the roster next season and I'd like to see the Cavs add him to the core.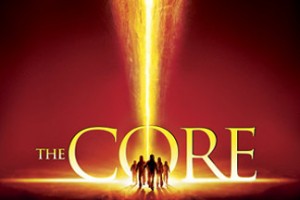 Tags: Wayne Ellington