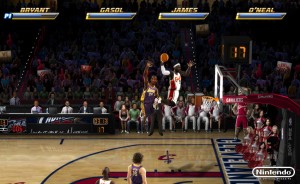 [Terry Pluto talks about the Cavs' impressive resiliency]  "The Cavs are 11-3 since Jamison put on a Cleveland uniform. He is averaging 16.7 points, 8.2 rebounds and shooting 48 percent since joining the Cavs. The only alarm bell has been his 44 percent mark from the foul line."
"The Cavs struggled against the Pacers and Tuesday night against the Detroit Pistons. In the final 13 games of the season, they will face only three teams with losing records, and the Cavs aren't playing their best basketball. Translation: It's not going to get any easier." [George M. Thomas on the stretch run]
"Danny and I debate which team was better," Williams said. "It's not even close, our '05 team would beat his '09 team by 20 points. We were one of the best North Carolina teams ever." [Brian Windhorst]
Said Kuester: "You're talking about one of the all-time best people." [Bob Finan on Anderson Varejao]
"Astute fans, though, also surely know that landing James from this summer's prized free-agent market is the only way to stamp the Bulls instantly as title contenders.  Thus, shower him with love." [K.C. Johnson of the Chicago Tribune]
"The final 47 seconds played out inconsequentially, Indiana adding a point on a free throw to make the final score 99-94.  There would be no last second, buzzer-beating, game-winning shot, a la Kobe Bryant, because LeBron had already imposed himself on the game and closed it out between the four and one minute marks.  There is no other player in the game who could have done what LeBron did in those three minutes." [Karl from BleacherReport on LeBron James the "closer"]
The NBA Playoff Match-up Matrix
[Eddie Johnson on being Old-School] "I could not understand why the media seemed so interested in LeBron James walking off the court last year without congratulating the Orlando Magic. Oh, so after the Magic players and fans beat him up, berated him and then sent him home, they felt it necessary for him to turn around and say congratulations?"
In his "All Night" podcast segment, Ric Bucher thinks the Cavs have no shot at winning the title if they keep enjoying one another.
"However, they have not lost a game this year when leading by more than 5 after three quarters, with the official number standing at 34-0." [Colin Zvosec on the Fourth Quarter Cavs]
Marc Stein weighs in on the new NBA Jam – Still No Mention of Z.  How does he get a puppet commercial but no video game love?!  Maybe he'll be an unlock-able character like Al Gore.
[Jacob Rosen on Casey Nance] She also continues to look fondly on growing up with a Cav for a dad. "Indescribable," she said in a recent interview in reference to her childhood experience in the early 90s. "A entirely different generation looked up to my father."
Fun Tweets:
"Went back to catch OT of ORL-MIA. Critical def. lapse by Beasley in Magic's W. D-Wade to Beasley: "Why?" (No Nancy Kerrigan voice)" [JA Adande]