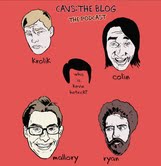 What an awful loss.  It's never easy watching your favorite team lose to an equally awful one.  Even more, when you're at home and coming off a pretty good last ten.
Tom and I had a lot to say about this lost, so we decided to pop on the line for a mega-podcast!  In it we discuss the recent loss to the T-Wolves, the development of Tristan Thompson, Dion Waiters, and our bench, and answer some of your questions.
As always we're on soundcloud at: https://soundcloud.com/cavstheblog/0024-cavs-92-t-wolves-100
And on iTunes at: https://itunes.apple.com/us/podcast/cavs-the-podcast/id528149843?mt=2
Enjoy!