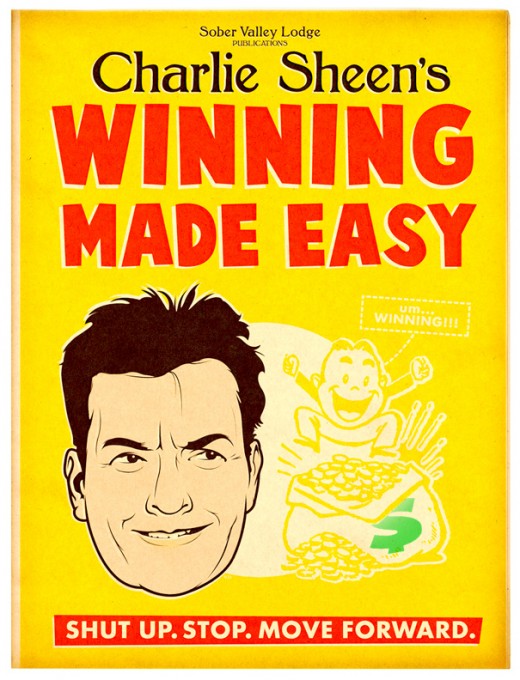 WHAT.  A.  GAME.  Seriously, this one had just about everything.  Big blocks?  Check.  Slam dunks? Check.  HUGE shots from both teams?  Check.  Drama?  Check.  Big runs?  MMMMMHM.
After a slow first half, the Cavs found their rhythm in the third and fourth quarters.  After letting an 8 point lead slip, the Cavs game back with a bunch of HUGE Kyrie shots to close this one out.  On to the good, the bad, and the rest…
The Good
Marreese Speights – WOW was he on, nabbing an excitement-filled double double.  While the Cavs had some issues scoring insdie, Mareesse was hitting pretty much everything from outside the paint.  Speights was constantly left open by the Thunder's bigs who, despite their prowess defending the paint, had some issues with the big guy shooting Js.   Marreese also had the highlight of the game, throwing down one of the hardest dunks I have ever seen.  (Seriously, if you missed the game, go look it up.).  I've gotta say I love what MS (can I call him that?  What's his nickname?) brings to this team – he has the power to score inside, but the ability to face up.  Here's to hoping he sticks around for a while.
Kyrie Irving in the 3rd and 4th Qs – Especially the fourth.  Kyrie was his usual  amazingly clutch self, scoring 13 points in the final 3 minutes of the game (!), including another HUGE step back 3.  Kyrie also played surprisingly well off the ball, hitting one notable three off a Waiters pass.  His shiftiness was pretty much the only cure for the issues the Cavs had inside and got him to the line quite a bit in the remaining ticks of the game.
Dion Waiters As Primary Distributor – Waiters had another mediocre game as a scorer, but tonight proved his value as the primary distributor.  On more than a few occasions Dion would drive to the rim, only to dish out to an open man.  Netting 6 assists, Waiters also did a great job in pass-to-assists, especially coming off of TT.  These are the kinds of games I'd like to see on Neon Dion's off nights – he still did his silly contested-step back thing, but continued to prove valuable because of his court vision.  As long as Kyrie keeps moving when the ball is in Waiters' hands, I'd like to see the team play more with Waiters are the main PG.
The Cavs Bench – I'm going to go ahead and throw CJ into the bench mix because, for the most part, he spends his time there.  3J, Livingston (who I still love) and Speights did a fantastic job of maintaining a close game while the big names were on the bench.  Miles, going 5-7, hit a few HUGE threes to stop Thunder runs, and Livingston continued to show his value as a leader and bench PG.  I really can't say enough about how valuable Livingston has been to this bench – the guy basically directs the D when he's out there.  If he can be had for a cheap number, the Cavs better do their darnedest to re-sign him.
The Bad
TT – Tristan had a decent game on the boards and hit a few big shots at the end of the game, but that was basically it.  Tristan had an incredibly difficult time with the Thunder front court, who did an amazing job preventing TT from getting into position to score.  This was a game where his lack of ability to hit any sort of jumper really hurt him – instead of being able to make the defenders pay for waiting down low, he was forced to enter the post, where he couldn't manuver inside.  One play that sticks out was actually when he tried to post up Durant midway through the first.  While trying to back him down, Tristan couldn't get Durant to bite on his moves.  In addition, Thompson had a tough time containing Ibaka.  You can't really blame him for finding it tough to defend a guy like Serge, but he'll have to start learning how to stop long PFs from facing up and hitting a J.
Dion Waiters as a scorer – I touched on it in the good, but Waiters had a bad night shooting.  Going up against one of the best interior Ds, Waiters all but abandoned attack mode in favor of the step back J.  And it generally didn't end well.
Kyrie's D – I wont go nuts on this topic, since it's been covered pretty damn thoroughly, but Kyrie's D has GOT to get better.  I understand Westbrook is one of the best around, but Irving let Westbrook blow past him with complete ease.  At least make it look like you're trying, Kyrie!
The Rest
Zeller – I actually loved what I saw from Zeller tonight.  Despite having some issues scoring inside (duh, I've beaten that horse to death) he actually played with a lot of tenacity, snagging 5 O boards.  For a guy who has struggled mightily recently, it's nice to see he wont get pushed around too badly by bullies like Perkins.  Now if we could only fix that 15 footer…
Gee – had a quietly decent game; he really bothered Durant a lot tonight and even forced some nice turnovers.  I'm OK with him only scoring 6 as long as he focuses on D.
Byron Scott's Rotation – Looks like he's finally found it.  Keep your eye on this topic to see how it develops for the rest of the season.
Really enjoyed this game.  Big shot Kyrie is a blast.  Cavs have a four day break, taking on the Bobcats at home on Wednesday.
As always…GO CAVS!