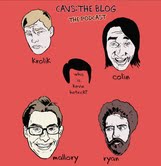 Joe isn't tall.  He isn't fast.  And I doubt he can hit an open three.  No, this Joe Johnson doesn't play for the Brooklyn (New Jersey) Nets – he's located all the way out in Indonesia.
Given the recent (somewhat) success of this Cavs team and the fact that we all know the NBA game inside and out, I thought it'd be fun to have a change of pace.  I enlisted a close friend, Mr. Joe Johnson, to come on and talk about the Asean Basketball League.
In this episode of the podcast Joe and I talk about how the Asean Basketball League is run, the types of people who attend the games, differences between the ASL and the NBA, differences between the ASL game and the NBA game, how the teams are put together, and Joe's general thoughts on the NBA season thus far.
We can be found on SoundCloud at https://soundcloud.com/cavstheblog/0022-no-not-that-joe-johnson
And on iTunes at – https://itunes.apple.com/us/podcast/cavs-the-podcast/id528149843?mt=2