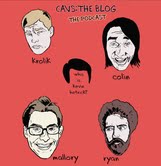 Things are looking up, my friends.  Tristan is playing well, Waiters just had an absurd game attacking the basket, and, as Kevin points out in this podcast, the Cavs are now 5 of our last 14, with a heavy dose of home games on the horizon..  Despite Andy's best efforts, there's lots to be positive about.
And so Kevin, Tom, and I decided to record a podcast.
In today's episode we discuss Tristan Thompson's development, Dion Waiters's shot selection, the Cleveland Cavaliers' bench situation, and why the Cavs keep losing so much.
We can be found on SoundCloud at – https://soundcloud.com/cavstheblog/0020-cant-we-just-talk-about
And on iTunes at – https://itunes.apple.com/us/podcast/cavs-the-podcast/id528149843?mt=2
Enjoy!