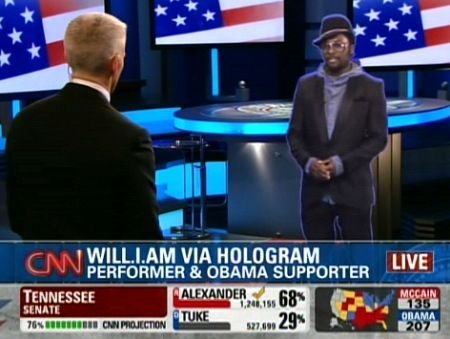 Anderson Varejao is out for the next six-to-eight weeks with a tear in his quadricep. I just tilt my head slightly to the side and make a sound like a dog being miserably awakened from its nap. The Cavaliers' season has been punishing to watch in a way that's not entirely straightforward. The source of punishment isn't that the team is bad—though they are; Luke Walton plays significant minutes some nights—but that it's difficult to conceive of them not being bad. It's hard to discern a path toward greatness or pretty good-dom for the Cavaliers.
Perhaps this has to do with the fact that, if and when the Cavs are great or pretty good, half the players on this team won't be around anymore. We will have forgotten about C.J. Miles's early offense step-back jumpers and Jon Leuer will be playing in Europe and Luke Walton will have passed away. They will be replaced by more competent players, and those more competent players will not be asked to carry the offense for long stretches because the team will have a couple of options outside of Kyrie Irving—who will have moved into a full beard phase about which we will be ambivalent—capable of creating scoring chances.
But another reason the way forward is tough to visualize is because the team has a nasty habit of looking like a tire fire that decided to show up at an NBA arena. The ball doesn't move on offense, the defense can be split open by just about any halfway decent guard, and fourth quarters resemble a scene from Story of the Eye more than they do a team that knows what it's doing. Byron Scott is aloof to the point of inscrutability, and I would criticize his rotations more harshly, but he's trying to build a second unit out of wet paper and bobby pins. The ineptitude on the court—which isn't a surprise, really; we knew this team would be bad—is so severe and the parts are so disparate (and perhaps disposable) as to obfuscate the future. I know the Cavs are going to be better next year because young players can only improve and because I think the front office is going to spend a little money to reinforce the bench, but I don't know how the team is going be better. It's comforting to see the beginnings of developmental curve because you can extrapolate from it, but I can't yet make out lines that mean anything to me. I just see bad basketball with interstitial moments of raw talent—a Tristan Thompson put-back dunk, a layup from Dion Waiters where it looks like he's skating on air—and can't locate a signal in the noise. I'm uneasy and hopeful.
If watching the actual games makes me anxious, the unknowableness of this team that allows me to dream exhilarates me. The prospect of trading Anderson Varejao and, in return, getting some young talent and/or a high draft pick, whether it was realistic or not, was exciting in the way that blank space is exciting. Dread and optimism intermingling. The unknown can always be better than the known. And when the known is a messy, occasionally unwatchable team without a clear identity, the unknown becomes even more appealing. The Clips would need to be overwhelmed by an offer in order to trade Blake Griffin, but the Lakers would ship out Pau Gasol in a heartbeat if they got something resembling equal value. Desperation and unhappiness make one more willing to change.
With Varejao out, the Cavs have lost their ability to change in a significant way. They might, say, deal Luke Walton's expiring contract to a team in need of cap relief for a C-minus asset, but their ability to pull off a trade that can remarkably alter the present and future of the franchise is almost nil. They'll have a high pick—maybe the highest pick—in this year's upcoming draft and a bunch of cap space with which to build their 2013-14 team. I'm convinced Varejao, whose trade value is now probably permanently diminished after three straight injury-marred seasons, should stay with the team until the end of his contract. I was a proponent of dealing him, perhaps for slightly less than he is worth to the Cavaliers, for the sake of getting younger and covering a few more spaces on the roulette wheel with chips, but it's hard to imagine the Cavs getting a lottery pick or a talented player in his early-to-mid 20s for a 30-year-old center with an increasingly long injury history. Better to keep him in Cleveland, where he fits in quite well, and hope he can stay healthy.
The hoping he can stay healthy is where my concerns lie. There's a problem unique to depending on an oft-injured player that the Cavs are going to have to compensate for if Varejao is going to remain an important component of their team over the next few years. When you're constructing a team on paper—which is where teams are built—you look at what each player gives you. When I'm trying to figure out before a season how good I think a team is going to be, I pull up their depth chart and go through each position, noting when a team has a thin front line or when their point guard situation is a disaster. I also try to see how each player fits into the team and what his role/roles is/are going to be. So, if a team has a lousy defensive power forward, is their center capable of guarding the 4 or is the team just going to get torched when Kevin Love comes to town? Who's the distributor on this team? Who can score off the bench? You get the idea.
The problem with an injury-prone player is that he both fills and does not fill a role. In the case of Varejao, the Cavs have a player who is a great defender and rebounder and who runs the pick-and-roll about as well as any big man in the league. He's an excellent starting center. Except for the significant amount of time he is not any of those things and is sitting on the bench in a suit. So what do you do if you're Chris Grant? Do you hope he stays healthy and fill other needs? Do you account for his propensity to get hurt and sign a free agent center who can start in a pinch? Does this create a logjam at the 4 and 5 when Varejao is healthy? You see the problem here. The injury-prone player is a flickering hologram; his existence is halfway. How much do you count on him? Having a crucial part of the team miss half the season each year makes team-building even more difficult than it already is.
Of course, even players with no injury history get hurt. If Kevin Durant's hand gets crushed in a car door in the middle of May, Oklahoma City's title hopes would be similarly crushed. You don't win games on paper and everyone turns an ankle or strains a hamstring here and there. That's the nature of sports, but it's hard to compete for anything significant if a player you rely on the way the Cavs rely on Varejao is sitting on the sidelines. It's a problem I'm not entirely sure how one would solve, but it's one that the Cavaliers front office has to account for if they're going to move forward with Anderson Varejao in tow.