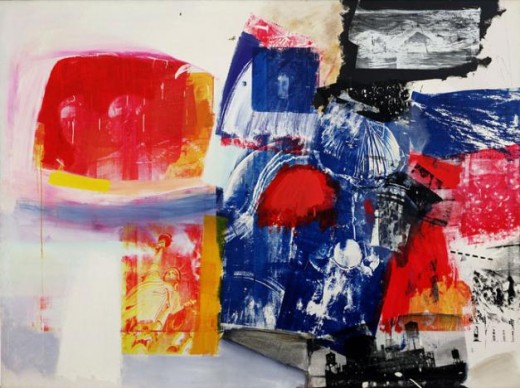 Omri Casspi reportedly wants out of Cleveland. This makes enough sense. Casspi came into the league as its first Israeli player, and put together a solid rookie campaign, averaging 10.3 points per game with 52 TS% in 25 minutes per game. His numbers dipped in his sophomore year in the league—8.6 points per game with 51.7 TS%—and he was dealt over the summer to the Cavaliers, where he put up his worst season as a professional: 7.1 points per game with 49.9 TS%. Most disoncertingly, his touch from beyond the three-point line left him, and he shot just 31.5% on threes after converting 37.1% of his attempts from deep over his first two seasons.
Casspi was acquired during one of the darker hours in Cavaliers history, and perhaps he was permeated by its sour milk stench. He came into the organization in a swap for J.J. Hickson—whose tantalizing potential had burned up in the smoldering wasteland that LeBron left behind—and I remember thinking that the acquisition of Casspi and a heavily protected draft pick in return for the young power forward was a rather dour comment on what a failure the Hickson project had been. (Nevermind that he seems to be realizing some of his potential playing the role of a rebounding center, of all things, in Portland.)
The numbers above indicate that the season following his move to Cleveland was the worst of Casspi's career by a wide margin, but they don't illustrate just how inept he looked, especially during the first half of the year. His three-point touch left him, but so did everything else: he blew lay-ups, bobbled passes, and generally looked like he was being controlled by a drunk poltergeist. He began the season as the team's starting small forward but by midseason was logging 12-to-15 minutes per game, in which he tried hard on defense and stood around on offense, occasionally launching prayerless threes and making facial expressions like someone who has just leaped off a tall building to their death but is also remembering they left the stove on in their apartment.
It's riveting and horrifying to watch someone who has been great at something their entire lives—in Casspi's case, basketball—fail at it so repeatedly that you can see them start to think, "Y'know, maybe this just isn't for me. Maybe I can still go to law school." You could see Casspi's confidence circling the drain, and he looked disoriented, at once home and in a foreign land. Of course Casspi, who left Israel to play in the NBA, knows that feeling in a more literal sense. As he struggled, it began to look like his other home, a basketball court, didn't belong to him anymore either.
Omri Casspi seems to be putting the nightmare of last year behind him. In limited minutes this season, he has looked like an NBA rotation player again. He's more at home than ever behind the three-point line, shooting 40.8% on 49 attempts, and he has improved on the defensive end—this is faint praise, but he is the best defender on one of the league's worst benches. But if Casspi is trying to prove that last year was a slight aberration and that he can contribute to an NBA team—I would argue that he has been successful at doing so—then his efforts are being hampered by a coaching staff that won't play him. He's racking up DNPs while Luke Walton—whose birth, I believe, is chronicled in some of Milton's poetry—plays double-digit minutes and Byron Scott experiments with three-guard lineups that function like a one-winged bird.
One refrain sports fans lean on is that, on a bad team, the young talent should get as much playing time as possible. Why bother with Luke Walton—the inspiration for several of Buster Keaton's more memorable characters—when he's definitely not going to be part of the team's future? It's not an uncompelling argument, but one of the problems with it is guaranteeing playing time to anyone under the age of 26. A lot of coaches believe that playing time—especially on a bad team—needs to be doled out according to merit because it's one of the most powerful motivational tools coaches have at their disposal. PT can act as a developmental carrot, more or less. As a player works hard and continually raises his level of play, the logic goes, he will play in games more frequently and for longer stretches. Coaches pull players from games for bad shots or lackadaisical defense, and put in someone else with the either explicit or implicit directive, "Don't screw up like the dude I just sat down did." Regulating playing time is one of the few ways a coach can exercise control over his players. It establishes a decorum of the court, so to speak—a player understands that he must play a certain way if he wants to keep playing.
The paternalism inherent in all this—coach as parent, player as child—is gross in the way that a lot of things about sports are necessarily gross. We talk about the need to "control" someone like DeMarcus Cousins or J.R. Smith, and using a word like that feels improper and disrespectful, but it's also true to an extent: players need to fall in line and adhere to, at least, a loose set of principles in order for this whole team sport thing to work.
But the Casspi situation is where we get to a word that I can't say on this Disney-owned property—it involves male cattle and food and the end product of that food. I don't know what Casspi said or did to Byron Scott other than look terrible for long stretches last year, but if he has not been, in limited minutes, one of the eight best Cavaliers—this is not a high bar to clear; Casspi doesn't compare favorably with your average eighth man—then I know nothing about the sport I've been watching religiously since I was eleven. Maybe Casspi just spends practices farting and making racist jokes, but if he doesn't, then he should be getting his 15-to-18 minutes per game off the bench. He works hard on defense and helps space the floor on offense. He has earned his minutes, and I know Scott probably wants to give the other young players some burn and let them exhibit what they can do in an NBA game, but he should take that playing time from someone else. Jerking around the floor-time of a guy who is coming off a year where I imagine he was flat-out terrified of falling out of the league probably isn't good for his confidence, which is important because confidence is what shooters like Casspi need most. He needs to know that if he clanks a few threes, he's not going to get shelved for two weeks.
I don't usually come down hard on coaching decisions because a.) my opinion doesn't hold any sway, so there's no use getting worked up about it, and b.) I literally do not know what I'm talking about because I'm not in the locker room. Maybe there is a really good reason that Scott has been so liberal in messing with Casspi's minutes this season, but I'm more apt to believe that it's out of neglect or ineptitude or some overly rigid philosophy that, when applied to this particular situation, does not work. Clearly, Omri Casspi doesn't understand what forces are at work because he has asked to be traded. Free Casspi, Byron Scott, or he will, as he should, free himself.