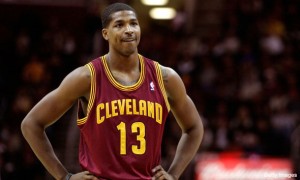 David Thorpe must REALLY not like Tristan Thompson as he didn't even put him in the top 20 from last year's draft.
While we (myself included) have applaud TT of late, it's clear others might not feel the same.  My guess is his value probably falls somewhere in between.
UPDATE: WOW – Thorpe must've heard the cries of Cavs fans, because minutes after posting it, slipped him into #7.  (See comments section of his ESPN post) Thanks to David Pearl for pointing this update out to me.
Kyrie however, appears, to no one's surprise, at the number one spot.  Even more, at least one ESPN pundit believes Kyrie will be the best PG in the NBA by 2015!
I can't wait!!!