Merry Christmas and Happy Holidays, everyone.  There will be no complaining today or tomorrow from anyone on the Cavs the Blog staff.  December 23rd was Festivus, and we've spent the better part of the last month practicing the traditional "airing of grievances," at least as far as the Cavs are concerned.  So regardless of whether the Cavs won or lost Saturday night in Milwaukee (they won), it seems like a good time to reassess our attitude towards the team.  One of the reasons that it's good to do this is that when we write about the team, watch the team, and dissect the team on a daily basis, it is easy to forget that these guys are human.  They have families.  They have friends.  They have dreams.  They have fears.  They have stories of tragedy.  They have stories of triumph.
One story that always sticks with me is when I was at a Cavs game several years ago, and they were asking all the Cavs' about their favorite Christmas memory.  Zydrunas Ilgauskus' story always stuck with me.  He said (I'm paraphrasing through the haze of memory), "My favorite memory was my rookie year in Cleveland because it was the first year that I was able to have a Christmas tree, because I grew up in the U.S.S.R."  That story cuts through a lot of BS.  There are more important things in life and in the world than basketball.
One thing I like about the current Cavs team, is that they seem like a pretty good group of guys.  I dare you not to like some of these guys after watching this video of them visiting the Cleveland Clinic Children's Hospital on December 4th.  In fact, the Cavs website is packed full of lots of great holiday moments.  For a list of some of the many charities that the Cavs support, go here.
So with the warm wishes of the holiday season in mind, we thought it would be fun to come up with a Christmas wish list for the Cavs.  In some cases it was hard to come up with something appropriate, but we tried to delve into the depths of the Cavs' psyches to get a glimpse into what makes them tick, in order to come up with a crappy gift for each one of them.
Kevin Jones: Our most recent Cavalier addition has been relegated to lugging around basketballs, buying donuts, and generally being the butt of most of the good natured rookie ribbing.  He'll be getting the ubiquitous Krispy Kreme gift card, for all those donuts he'll be buying over the next few months.
Donald Sloan: According to his twitter account, Donald Sloan is wishing for tickets to the Cotton Bowl where Oklahoma is playing his alma mater, Texas A&M.  Sadly for him, the Cavs have a game that night.  In lieu of that, the elves have weaved this snazzy t-shirt, commemorating the 2013 bowl game, which should suffice.


Jon Leuer: For a history major in college, and a current NBA player, what could be a better gift than an NBA history book?  One written by Bethlehem Shoals of  FreeDarko.com, a blog that published an NBA history book, certainly seems apropos to me.  May you leave your mark in the sequel, Jon.
Samardo Samuels: The 2008 USA Today High School player of the year lists his favorite show as "Martin" and Will Smith as his favorite actor on his NBA profile.  What better item to get for a man who loves Will and Martin?  Only a commemoration one of the finest duologies by one of the great auteurs of the 21st century: that's right, Samardo, may Santa bring you an autographed copy of the poster for Michael Bay's Shakespeare rivaling epic: Bad Boys II.
Luke Walton: What better gift to give everyone's favorite deadhead than yet another Grateful Dead boxed set?
Alonzo Gee: For the NBA's most underrated dunker we're asking the fat man for an all expenses paid trip to
the 2013 NBA all star game to participate in the dunk contest.  We know you can do it, Alonzo.  This is going to happen.
Jeremy Pargo: So judging from his twitter pics, he's a fan of the striped socks.  So here you go, Jeremy.  I know.  It sucks to get socks.  But these are pretty classy…
C.J. Miles: For the self proclaimed "king of video games" Santa's trolling ebay for the rare NBA2K13 dynasty edition, which retailed for $99 when it was released and now sells for no less than $150 on ebay and other sites.  Enjoy C.J., I hope I never meet you online, because I'm terrible at that game.
Tyler Zeller, Tristan Thompson, and Kyrie Irving: For the guys that represent the most masked team in NBA history, we're going to lobby David Stern to remove the requirement that your masks be clear and have the elves make bad@$s custom artwork to strike fear into the hearts of Cavs' opponents.  If the elves won't do it, then click on the pic for the guys who will.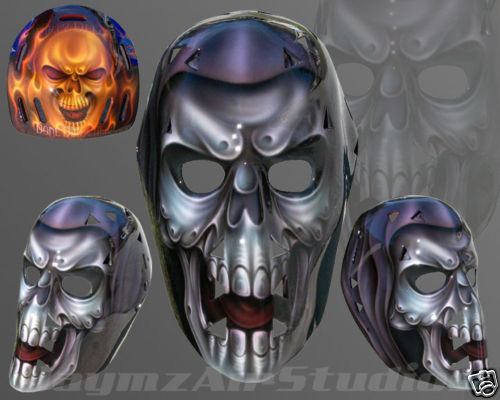 Omri Casspi: What should we get him for Hannukah?  (I know we're a week late).  After lots of research to come up with something appropriate, I decided to leave it up to the experts, and just get Omri a gift certificate to Lax and Mandel, which according to google and their own website, is Cleveland's #1 Kosher Bakery.
Dion Waiters: So Dion, I uh, kind of made you a T-Shirt.  That's right, get your own Saint Weirdo t-shirt, right here.  It's yours, Dion.  Embrace your enigma.  Embrace your inner saint.  Embrace the weird in wine or gold.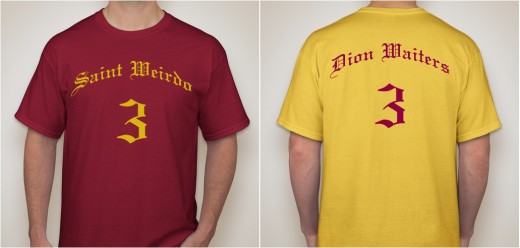 Byron Scott: A tie from E. Marinella of Napoli, makers of some of the finest neckties in the world. I'm quite sure that would be right up Byron's alley.  Santa, you'd better have some cash.
Zydrunas Ilgauskus: If you've seen him lately, you'll notice he's quite svelte, and that he wear's some pretty classy sweaters.  Here's a tasteful piece from Nordstrums, snooty department store of the west.  Pricey, but we know Z's on the nice list.
Chris Grant: A treatise on strategy, not that he needs it.  But maybe a book on unorthodox strategy could help him take on the big boys.  But perhaps something even better, a wargame, Hannibal: Rome versus Carthage.  He and Z should stay up nights playing it.  Hint.  We're Carthage.
Dan Gibert: What should Kris Kringle get for a man who has everything?  A coffee mug, of course.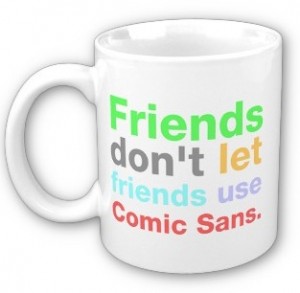 Daniel Gibson: Don't know what to get him.  I'm finishing this article at 3 in the morning, checking his mad twitter.  It's incessant.  It never stops.  My personal favorites, "A turkey sandwich right now would put me in gangsta's paradise."  and "I was battling internally with myself and my conscious.. trying to piece it all together" but my favorite is "It's 2:30 n the morning & I have come to the conclusion that Black folks never see Big Foot, nor do they hunt them. #ItsAWhiteThing"  I don't know what to ask Santa to get Daniel "boobie" Gibson, so I'll just say "thank you."
Thank you Boobie for being positive and hardworking the entire time you've been in Cleveland.  I have a feeling that this might be your last Christmas in a Cavs uniform, with your contract expiring, and if it is, I just want to say, that you've been a joy to follow for your entire career in Cleveland.  You've done a ton of work in the community.  You stuck up for the whole team when LeBron tried to punk us in the comeback game.  You've been here since you were 20 years old, and you've been nothing but a class act.  You exude a mix of positivity, professionalism, and just enough fun quirkiness that you always leave me with a smile.  And you're also responsible for my single greatest Cavs memory.  So Merry Christmas to you and your family, Mr. Gibson.  I hope Santa uses his best judgment and brings you a lifetime of happiness, and that you keep ballin' and helping people here and around the country.  Dang.  I just got a little misty…
Anderson Varejao:  As much as I'd like to get him a spa day, I think I'd rather wish for an All Star game slot.  So if you're listening Mike Woodson or Eric Spoelstra, you'd better be adding Andy to your squad, cause he's the most hustlinest passinest funkylayupinest reboundingest statstuffinest center this side of Barra do Chuí (the southermnost city in Brazil), and clearly at the top of Santa's "awesome" list.   If you don't give him some run in Houston, Papa Noel will mess your stuff up.
Merry Christmas, and Happy Holidays everyone.