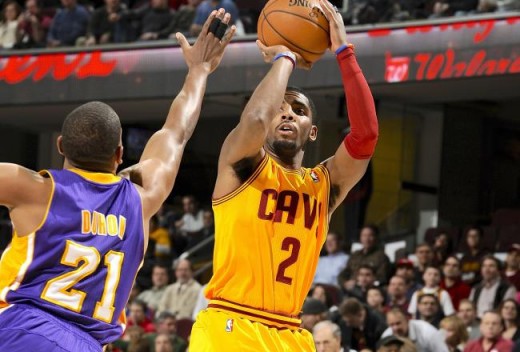 He's back! Finally! Let's go Cavs! Well, here's some fun Cavs-related stuff to read about as you go about your daily life.
– Kyrie Irving wasn't the only star young'n to return last night, as Anthony Davis came back as well. I mostly posted this because I was thinking about something: would you trade Kyrie for Davis? In my opinion: too close to call. If it was a pure business decision, I think Grant would have to pull the trigger. (If you want to fight with me, and I hope you do, tweet me up @DanSoch)
– The best play of last night, in my opinion was– never mind, I'm just going to give you the link. Unreal.
-In case you wanted to get a little more emotionally invested in Byron Scott, here's a cute story about his experience as a rookie on the Lakers, back in the day.
Tags: Anthony Davis, byron scott, Kyrie Irving