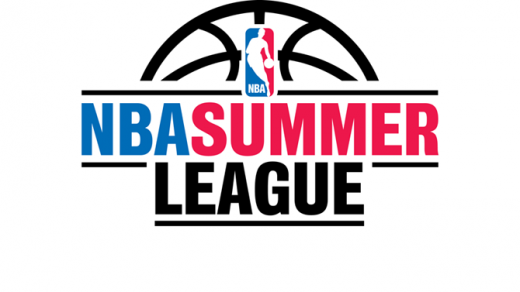 Cleveland's run in the Las Vegas Summer League is complete, and while Kyrie's injury kept the team from complete dominance, they finished with an admirable 3 wins against 2 losses.
In their first game, playing against Charlotte's full NBA roster (possibly not true), Cleveland lead most of the game before squandering the victory at the end.  Tyler Zeller paced the team with 14 points and 5 rebounds on 63% true shooting.  Michael Kidd-Gilchrist did not play, listed in the box score as "DNP – depression, drafted by Bobcats".
In Cleveland's second game, they edged a determined D-League Select group by a final score of 94 to 88.  Samardo and T-Zell combined for 30 points and 14 rebounds, and dynamo Donald Sloan torched the second-leaguers for 19 points on 77% true shooting.
Next up, Cleveland disposed of a Phoenix Suns team that featured lottery picks from the last two years.  The Cav bigs could not hold Markieff Morris in check, as he tallied 24 points and 17 rebounds.  On the bright side, the young Cleveland big men were not reigned in either; Zeller rolled to a double-double, and Samuels netted 17 points while hitting all nine of his free throws.  Through three games, the team posted a +41 while the slimmed-down third-year man played, versus a minus-24 while he sat.
In games four and five, Dion Waiters rested due to a minor knee injury.  Against Minnesota, Kyrie missed a golden opportunity to remind everyone that he is the darling of the 2011 draft class.  Derrick Williams lit Cleveland up for 23 points and Coby Karl got vengeance for Cleveland cutting him in 2009, by scoring eighteen.  The Wolves won 78 to 65, as only Tristan and Samuels thrived, posting 30 combined points on 13 of 20 shooting.
Summer League ended with Cleveland dusting an overmatched Knicks team, 98 to 64.  TT and TZ scored 25 total points in only 25 combined minutes, while Justin Holliday, Jrue's older brother, chipped-in 12 points, 4 rebounds and 2 steals in 16 minutes.
So…three wins, two losses, and Samardo Samuels narrowly edges rookie Zeller for my team MVP vote…what does it all mean?  It is folly to overvalue these summer league games, but here are a few thoughts:
Point Guard
Donald Sloan scored relatively frequently, and his twenty free throw attempts aided his 54% true shooting, but his nine assists and nine turnovers were not very point guard-ish.  While still in the driver's seat for 2012 – 2013 back-up duties; I hope Cleveland brings in some competition.  Forty-four percent field goal shooting and a 1:1 assist-to-turnover ratio in Summer League does not cause me to forget that his PER was 9 last year.  I still have my eye on undrafted University of Wisconsin rookie Jordan Taylor.  He also shot poorly in Vegas, but racked up 14 assists and 4 turnovers, while Atlanta ended plus-13 with him running the show and minus-17 otherwise.
Wings
The Wine & Gold gave a little run to Garrett Temple and DJ Kennedy, the latter whom also briefly suited up during tank-a-palooza 2012.  Neither shot better than 30% or seems likely to provide anything meaningful in real games.
Prior to injury, Dion Waiters paced the team in scoring and assists.  He also shot 30% from the field, struggling with converting from all ranges while racking up several turnovers.  I am not going to think too much into the successes or failures of any of these players during Summer League.  Mr. Waiters surely relishes the opportunity to start proving himself in November.  Plus, Baron Davis was impressed with Dion's game, and there is no higher praise than that.
Justin Holiday garnered much positive press in Vegas, playing high intensity defense, leading the squad in steals, and knocking down 36% of his threes.  Similar to Sloan though, I do not know if he did anything to disprove the prior knocks on his game; an inconsistent shooter, he also struggles to otherwise score, and his slight frame limits his ability as a defensive stopper.  At 23 years old now, prior to his 6 points and 2 rebounds in 17 minutes per game this summer; in 45 games last season in Belgium, he averaged 7 points on 42% shooting, with 3 rebounds in 23 minutes per game.  What do I know though…one year ago, I figured Alonzo Gee for a respectable, yet non-spectacular European career.
The Bobcats rescinded their qualifying offer to Derrick Brown on Wednesday…just saying.
Bigs
Certainly the strength of the Summer League team, the young trees presented themselves well.  Tacking up pretty similar stat lines, in 43 combined minutes per game, Zeller and Samuels averaged 24 points and 14 rebounds on 59% true shooting.   Samuels served as the major revelation, dropping lots of weight and looking significantly beefed up.  Seeing Cleveland extend Harangody a qualifying offer but not himself, might have offered a wake-up call.
There is genuine excitement for the team's big man rotation next year.  Don't get me wrong, it's not, "55 wins – here we come" excitement, but more like "wow – we get to watch a roster of legitimate NBA players".  Varejao returns to health.  The Cavs viewed Zeller as top-ten talent (and I agree).  Tristan will be improved.  Jon Leuer poses as a completely respectable fourth big man, and same story for Samuels in the five-slot.  Kevin Jones may be a sleeper and Luke Harangody…well, he waves a mean towel.
Summary
One hundred more days until the regular season starts.  Based on all accounts, Kyrie looked amazing working out with the Olympic team this summer.  The roster includes a legitimate NBA big man rotation.  Waiters, Gee, Gibson, Casspi and Walton…OK, the wings still need work, but next year continues to look like another step forward for Ohio's favorite NBA team.