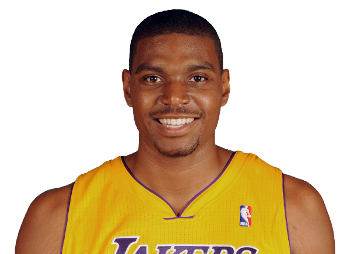 The Cavaliers would land Lakers center Andrew Bynum for a package of draft picks and veteran power forward Anderson Varejao, according to one league source. The Lakers would receive Howard for Bynum. Orlando would get Varejao and draft picks. The source said this was merely the framework of a deal being discussed.
This rumor popped up about a week ago, and the fact that Ric Bucher's reporting it indicates it may have some legs. It's the same Bynum to CLE, Howard to LA, Varejao and picks to ORL scenario we've been hearing for awhile now. It's not like this trade is imminent, but I thought I would solicit your guys' opinions on this, since Bynum is one of those players that an economics professor would love. On the one hand, he's the best post scorer in the league; on the other, he might get hurt. On the one hand, he's an All-Star; on the other hand, he's a headcase.
I would do the deal—provided the Cavs don't give up, like, eight first-rounders or whatever—for the following reasons: a.) Cleveland is Cleveland, and if Bynum wants to re-up on his contract, he's probably better than any other free agent the Cavs could sign; b.) there's a 99% chance the Cavs won't find a better center in the draft than Bynum; c.) Bynum fits nicely next to Tristan Thompson and allows TT to focus on becoming a defender, rebounder, and garbage bucket specialist; and d.) Irving and Bynum is a pretty great top two, no? Plus, it takes some of the pressure off Dion Waiters, who doesn't have to shoulder the burden of being the Cavaliers' second-best scorer on day one.
Your move, commenters.