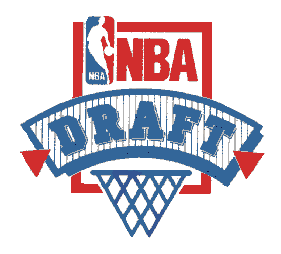 The Cavs are bringing in Washington wing Terrence Ross for a private workout on Wednesday. That's odd for a couple of reasons. One, it's highly doubtful that Ross is seriously in the mix at No. 4. Second, there's no way he's on the board when the Cavs pick again at No. 24.

What's going on? I think the Cavs are still exploring moving up in the draft. But now it sounds like they're also seriously looking at moving down a few spots if they can pick up additional assets. I've been told that's most likely in the 7-10 range, but it's unclear what they could be getting back that would be better than just taking Kidd-Gilchrist, the small forward that currently sits at No. 2 on the Big Board behind Davis. As for Ross, the Cavs better get a pick in the Top 11 if they want him. If Tyler Zeller is off the board, I believe the Bucks are leaning toward Ross at No. 12.
(The link's Insider only, by the way.) I don't know how to feel about this. It completely depends on what "additional assets" means. Future first-rounders? More picks in this draft? Is it the 6/11 and 2/24 swap with the Blazers? (Probably not if they're working out Terrence Ross.) The Cavs are active; that's about all we know. I'll keep you guys posted as things unfold over the next 36 hours or so.
Update: Or up? Again, Chad Ford:
With Charlotte's no. 2 pick, I'm taking Michael Kidd-Gilchrist even though the Bobcats are probably trading this pick to Cleveland for no. 4 and no. 24. If they keep it, I think they're taking Thomas Robinson. If the Cavs get the pick, they're taking Bradley Beal.
I mean, this deal has been talked about for a while. And obviously, if the Cavs move up, they're taking Beal. I'm okay with this as long as the Cavalier front office really loves Beal. If they believe in him, they should do it. (Though, y'know, tease Charlotte a bit: offer them the two second-rounders and see if you can get them to make a desperation move. I don't know how many teams have the desire and the assets to move into the number 2 slot and offer a better deal than that.)
Personally, I would rather the Cavs stay at 4 and draft MKG. But I don't work in a front office and don't have a team of scouts at my disposal. Do you, Chris Grant.