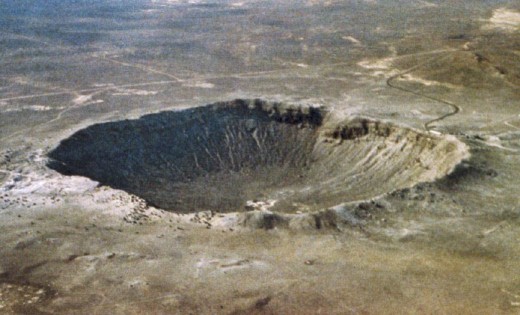 Personally, I'm crushed. After the fourth pick announcement came down, I felt my limbs get heavy, and I was subsumed by a despondent sensation. I couldn't hear what Adam Silver was saying anymore. I think this pick is a death sentence. Some of you will disagree with me, and I encourage you to do so in the comments. But here's my blunt initial take in bullet form:
–Things can change from now until the night of the draft, the consensus 1-2-3 in most scouts' and experts' mock drafts is Davis-MKG-Beal (with the latter two in some order). I think there's a significant drop-off after those three players are off the board. I'm not going to delineate the abilities of each player here (you can consult Kevin's excellent draft profiles for that), but each of them, I think, have potential to be special in their own way. And at the very least, they're going to be solid NBA starters. If another team becomes enamored of Andre Drummond or Thomas Robinson, the Cavs could still draft Beal or Kidd-Gilchrist, but, at present, it's not a likely scenario.
–So, Thomas Robinson? On a lot of boards, he's the fourth-best prospect in this draft, and don't get me wrong, I like him just fine. He presents a number of the problems for the Cavaliers, though. He plays the same position as Tristan Thompson, which means if the Cavs drafted him, TT would have to learn to guard centers. Or the Cavs would have to relegate TT or Robinson to the bench and find a center through the draft or free agency. (I'm speaking of the future. Obviously, Andy Varejao will be the starting center next season if nothing crazy happens this offseason.) Or Thompson becomes trade bait. See how this scenario gets complicated rather quickly? On top of that, this is a team with a rather bare cupboard outside of Varejao (who turns 30 in September), Thompson, Kyrie Irving, and Alonzo Gee. Thomas Robinson may end up being a quite good NBA starter, but I don't see him ever putting up an efficient 19 and 10 on a nightly basis.
–Remember that conversation we had about Andre Drummond? Turns out that wasn't rhetorical at all. It's time to start scrutinizing UConn's moody man-child. If Robinson's ceiling and basement are only a few stories apart, Andre Drummond's NBA potential spans galaxies. The Cavs need to take a really good look at him. Perry Jones III, too. In a draft where the Cavs desperately need to land a future All-Star, interrogating every strength and flaw of the boom-or-bust prospects becomes job number one.
–Chad Ford has the Cavs drafting Harrison Barnes. I'm not a Barnes fan—I think he's a great shooter who's not great at much else. There's something terrifyingly Wesley Johnson-ish about his game. Ford justifies his Barnes projection based on the fact the Cavs loved him last year, but I wonder if Barnes's sophomore season at UNC soured Chris Grant and co. on taking the young Iowan as high as number four.
Oh, and the early word is next year's draft class isn't good. So there's that. (Obviously early word is just that, but I feel like I've just had a 50-pound anvil dropped on my psyche, and that's the 5-pound barbell that's conking it on the head as it woozily scrambles to its feet.) Do what you do, comment section.