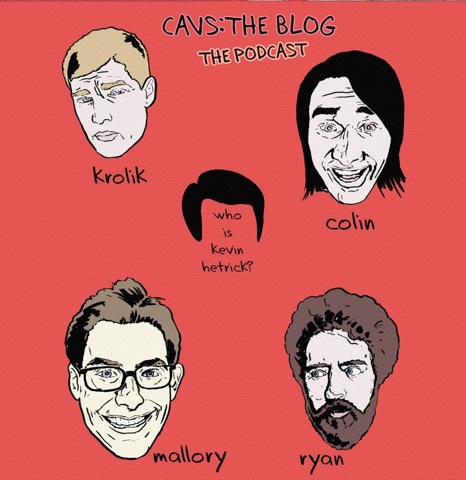 Weeeee're back!  With another podcast for your listening pleasure.  John, Kevin, Colin, and I give our opinions on Kyrie's ROY win, the playoffs, and some of your questions.  I've pretty much given up on all other sites for now, so you can find us at:
http://soundcloud.com/cavstheblog/0006-playoffs-dont-talk-about
http://www.mediafire.com/?f1l3qr29u0ajduy
We ARE on iTunes, but apparently there's an issue so I'm resubmitting the link to Apple.  I'll update you guys with the details once it's finalized.  Thanks to Ryan for the great podcast logo, too!!!!
Enjoy!