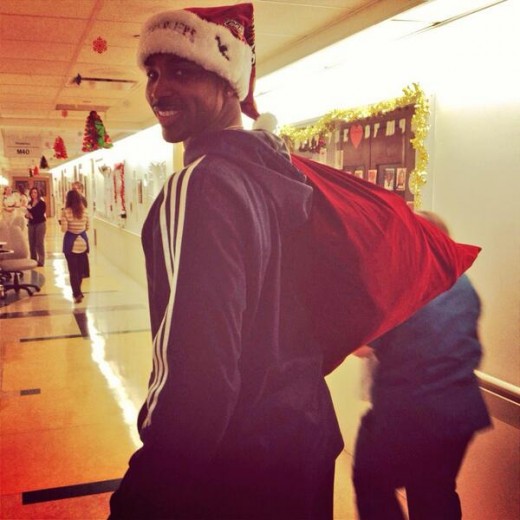 Merry Christmas and happy holidays, everybody, from all of us here at Cavs the Blog. Monday was Festivus, the day for the traditional airing of grievances. We spent most of the last two recaps gathered around the Festivus pole, airing those grievances. Now it's time to move on to more edifying holiday traditions. While we have spent a good bit of time complaining about the Cavs' play this year, we sometimes forget how lucky we are to have a pretty decent group of guys representing our team and the city of Cleveland.
The team presents the Cavaliers as a force for positivity in the Cleveland community. Just check out the Cavaliers in the Community page. Furthermore, something that seems to get lost in the way the media covers players and teams, is that these guys are people.  They are not a collection of stats and "measurables." In researching for this project, it's incredibly disappointing to realize how little information there is that doesn't have to do with points, assists, or rebounds. But we've done our best to find it!
So in the spirit of the season, we present the 2013 Cavaliers' team wish list: the list of things we asked Santa to bring the Cavaliers.  Lets hope they're sitting under the tree come Christmas morning!