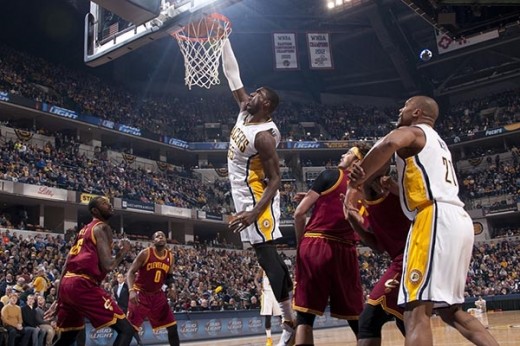 On a New Year's Eve afternoon that saw rumors surface that Chris Grant has been in discussions with the Lakers about flipping Andrew Bynum's expendable contract and pieces for former all-star forward/center, Pau Gasol, the roster as it is currently comprised tipped off for a holiday matinee against the best team in the Eastern Conference.
After a string of frustrating near-misses, all of which showed flashes of good, bad, then some more good, and then the ugly for the Cavaliers, the boys of wine and goldens tried to put a complete one together against a team that has beaten them seven straight times.
Overall, the Pacers came into the game winners of four straight by an average of over than 20 points.
Makes you really feel that New Year's optimism, huh?