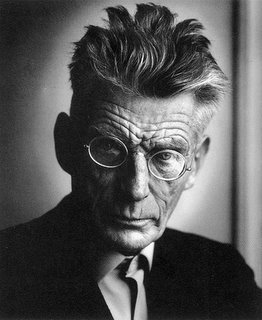 Mike Brown's first hiring came with a clock. Cavs owner, Dan Gilbert, fearing his newly christened coach lacked a certain ability to grasp conceptual metaphor, was kind enough to bring an actual, physical clock to Brown's introductory press conference. The clock, Gilbert explained, symbolized that Brown, even before he coached his first game, was "on the clock" and was expected to win immediately.
By Brown's second hiring, Gilbert believed that we all had grown cognitively enough to interpret signs and symbols without his help. Either that or he just forgot the clock at home. There absolutely was a clock at Brown's second press conference, though. Only this clock when it tolls, assuming that the clock had some sort of alarm function on it (and there's no reason to believe it wouldn't because … well, Dan Gilbert can afford really nice clocks), it tolls not for Mike Brown, but for CG.
Chris Grant firmly hitched up his GMsmanship to Brown and the next two years will basically decide whether or not Grant sticks around to further rivet the girders of his Cavaliers Rebuild blueprint. If Brown instills some manner of offensive and defensive identity (preferably a good ones) into the team of young players Grant has acquired since Brown left in 2010— and if those identities lead toward better professional basketballing in Cleveland, multiple playoff appearances, contender-dom, etc.— it will be hard to not give Grant a good deal of the credit. His run is identified by controversial (but generally agreed-upon in hindsight) draft picks, largely static off-seasons, long-term salary obligations wiped away from Cavs' spreadsheets and a cupboard now bursting with future first rounders. It's also featured a three-year run of some pretty terrible basketball but, at least on paper, Grant seems to be a man who can GM with above-average efficiency. He's done arguably better than expected. No Jim Paxson, he.
But what if all that still isn't enough?