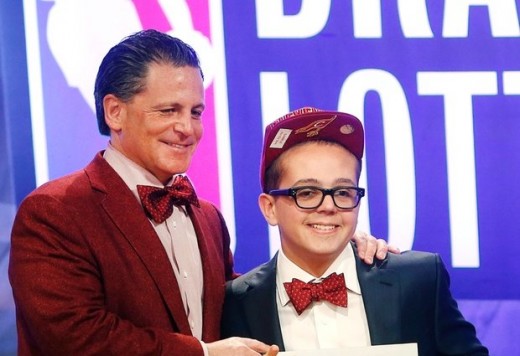 Note: The disjointed nature of this post pretty ably reflects my ability to make sense of the first pick.
Having looked closely at Ben McLemore, Victor Oladipo, Otto Porter and Nerlens Noel, my draft board for the Cavs says:
Noel
Porter
Oladipo
I am not excited about it though.  Noel's size, athleticism and production are worthy of the first pick, but I can't get over the two knee surgeries.   And honestly, whether the Cavs do or don't pick him, I'm not sure there will be a lot of room for future "I told you so's".  What fan will legitimately be able to say, "I knew what would happen with his left knee"?
But enough of that…I need to find an answer.  I populated my "parallel universe simulator" with the thousands of requisite variables, then let it churn on hundreds of networked computers throughout the course of the week.  The hoped-for output: the answer to the question of "which selection will help win the Cavs win the most games over the next ten years?"