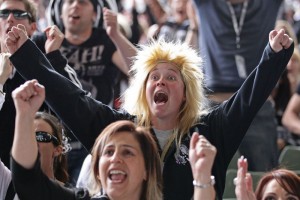 AN ABSOLUTELY EXHILARATING WIN FOR THE CAVS!!!  WHAT. A. GAME.  Where to start, so many things to point out.  This game was like the most recent Batman movie.  A HOT MESS.  Stuff's flying all over the place, heroes to be found everywhere, including some unlikely ones, and a downright breathtaking 4th quarter.   The Cavs finished the 1st and last quarters at a very high level.  They didn't so much "close out" the middle two quarters as they did detonate their own dam and allow the Hawks to come rushing back in a tsunami torrent.  This game…man.  Ugly at times, spinning out of control at others, but a relentless effort from a scrappy ensemble GETS IT DONE.  Where to begin…
First Half:
The Cavs shot 50+50+90+, they outrebounded their opponent, and their bench actually sparked a run.  The scored 56 first half points against a Hawks team that had been playing pretty good defense up to this point.  And they trailed by double digits going into the locker room.
So how did that happened?
A couple of things.  First, the Hawks got a bit of boost from Abraham Stevenson.  The guy took 4 shots, all from beyond the arc, and canned them all.  Abraham Stevenson has an interesting NBA career.  He played in 2005, 2007, took some years off, and showed up again in 2011 where he punked LeBron, and is apparently here for the 2013 season after taking 2012 off.  In the gaps between a player named DeShawn Stevenson sometimes referred to as "Soldier Boy", took his place.  Abraham Stevenson is a three point assassin, Deshawn a shameless liability (shameless because he keeps firing away).  [Seriously look this up]  Some of the 3s were contested, some weren't.  The Cavs don't close out well at all, and their defense is predicated on being super aggressive and running at people with the ball.  They almost lost the game because they didn't contest a handful of wide-open 3 down the stretch (more on that later).  They need to work harder at that – running people off without being totally out of position.
J-shavmupoohmoove (it's evolving beyond our control!) is a great player, and he had his way with the Cavalier front line.  Lots of easy fakes led to open bunny shots in the paint.  A few weak side cuts caught the Cavs front lines sleeping and Joshua brought the walls down.  Some guy named Ivan Johnson plays on the Hawks and I swear I thought this game was going to end in Sundiata Gaines fashion.  The guy scored 6 points and it felt like 16.  He finished with a game high +18. (in 8 minutes!)  Basically, he checked in, the Cavs D checked out, crazy shots started going in, and he hit wild 29 footer that left his fingertip with 0.2 second left to end an already awful close to the half.
The Third Quarter
The Cavs started out the half strong, cutting an 11 point lead down to 1 in the first 6 minutes.  Varejao was everywhere.  It's amazing how these Moses Malone-esque nights are almost becoming a bit quiet.  He's such an integral part of everything that he doesn't stand out when he does great things – he's ALWAYS doing something positive.  After a brief Hawks run, Omri Casspi put his mark on this game.  He was solid tonight.  He was getting out in transition, hitting threes, and making good things happen.  I loved the fast break where because he hustled as a trailer, he was able to grab the rebound on a contested layup and keep the fast break from being wasted.  Of course the quarter ended with the Hawks draining 3s.  First, a pair of them, and then Lou Williams drew a foul on a 3 and made all the freebies.  The inconsistency to close quarters might be a symptom of a young team.  Or poor coaching, or both.  Hopefully it's just the youth.
The FINAL QUARTER
Oh this was beautiful.  With the exception of some lackluster close-outs late, this was as perfect of a quarter as the Cavaliers have had this season.  They turned the tables on the 4th quarter narrative that had been bubbling up.  You know, the one where the offense tightens up and no one can score or defend.  Not tonight.  The bench mob (too soon?) got it started with Zeller and Casspi making a few plays.  Zeller had a nice find to Gee on a 3 ball.  A Pargo layup here, a Gibson 3 there, the Cavaliers were scrapping.  Of note: Tristan Thompson was impactful.  He was all over the place.  He was winning possessions for the Cavs – at both ends.  He added value in more ways than just the rebounding – but you could actually see it.  The Cavs were chipping away and he was a major reason.  You could tell the Atlanta crowd (or lack thereof?) was getting tense.  The Hawks gently built their lead back up to 8 points and then the Cavs just start firing on all cylinders.  Boobie drilled a 3.  Zeller blocked ZAZA (the Cavalier killer no more!) leading to a Gee made shot.  The lead was now three.
ENTER JEREMY PARGO. Pargo converted his first of two SIID (screw it, I'm driving) layups, followed by a tough jumper and his second SIID (this one despite everyone in the arena knowing he was going to the basket), and finally, a riSICKulous shot (I'd be calling it a bad shot if Waiters took it) where he dribbled endlessly, looked like he might try to step back to his left and fire over, but at the last second did an up and under pivot off one leg to free himself on the right side of the defender.  Of course, he was in no position to shoot and I actually thought he might try to throw it off the backboard to himself a-la Kobe.  Turns out, he's got TOO MUCH $WAG for that – he just line drove it in like it was something he worked on.  8 straight Pargos, and it was going to take a minor miracle for the Hawks to turn their ship around, the Cavs suddenly up 6 and Pargo making a case to be on the cover of NBA Live and Madden 2013.  But of course, the Cavaliers taketh, the Cavaliers giveth away.  And Jeff Teague got a generous and-1 whistle going right back at Pargo.  Remember I mentioned the Cavs not closing out?  A wide open Sweet Lou buried a 3 after a few empty possessions both ways to tie the game right back up…
And now we stand at the precipice of two narratives.  The Cavaliers have shown an uncanny ability to surrender hard fought leads in the waning minutes of games.  The last time Jeremy Pargo caught NBA Jam fire he led em home, and the Cavs were scrappin all night.  There were good omens here, but the game was in the balance with 1 minute left.
FINALLY! Dion Waiters makes an impact in one of these close games.  I've been pretty disappointed with how Waiters seems to have lost that edge he had the first week of the season.  Tonight, in white knuckle time, he demanded the ball, made a strong, decisive move to draw a defender, and hit a cutting (who else) Varejao with a perfect pass right in the slot.  Varejao, as it turns out, has added a GEORGE GERVIN FINGEROLL to his aresenal!   Yeah he splashed that ball into the net like a cube into a glass of scotch, on the run, off one foot, stopping short so as not to get called for charging, gently off his fingertips.  Dominique Wilkins had to catch his breath.  It got cold in that arena.  After a Hawks turnover, Waiters went strong to the rack and finished – putting the Cavs up 4.  I woke up my daughter, my wife is not happy.  But this is call for celebration – Dion Waiters just slammed the door.  Right?
Come on, you didn't think it would be that easy did you?  A 4-point lead with 25 seconds means NOTHING to the Cavs defense.  Of course, hard to blame the Cavs defense for a Josh Smith 3 pointer.  Defenses usually BEG for that.  This led to a funny exchange between the "Godfather" of this blog, John Krolik, and I – he was peripherally watching box score updates.
John: [explicit], how did the game just get back to 1 point?
me: oh it's simple
whatever amount of points the other team needs
they get
need an 8-0 run?
here ya go
John: I WAS ABOUT TO JOKINGLY ASK WHETHER OR NOT JOSH SMITH HIT A THREE.
ughhhhhhhhhhhhhhhhh.  OK so the Cavs still got this.  They are up 1 with 18 seconds to play.  I started thinking: without UncleDrew and his 90%-ish FTs, I'm really not sure who I want taking this free throw.  As it turns out – ANDERSON VAREJAO HAS ADDED ICE WATER TO HIS VEINS PERMANENTLY AND NOW SWISHES PRESSURE-COOKER FREE THROWS. When. does. this. stop?  When does Andy stop putting out [yawn] 20-20 games with a healthy arsenal of clutch plays that he's never had any business even ATTEMPTING.  This is fun.
A 3 point lead.  All you have to do is keep them from shooting 3s.   No threes guys.  I'm sure Byon Scott's huddle was like this.  "Noooooooooooo Threeeeeuuhhhhhhhhssssssss"  Oh look, it's Sweet Lou with another wide open corner 3 and no one rushing to close out on him.  I'm sure THAT won't go in.
uhhhhhhhhhhhhhhhhhhhhhhhhhhhhhhhhhhhhhhhhhhhhhhhhhhhhhhhhhhhhhhhhhhhhhhhhhh.  There's still a chance right?  I mean, Waiters looks like a killer again, you've always got Andy doing cheat-code things, and Pargo is making a run at 1st Team All NBA.  There's still a chance.  There's no way the inexperience is going to creep in.  No way Waiters is going to settle for a bad hero shot after twice going strong towards the basket and making plays.  He reads Henry Abbott I'm sure, he knows it's all about making the best basketball play…
Oh no, no he is..he's going to hoist an awful contested 3 and there's no chance it's going in….none at all…I can already tell by the release and trajectory that this is doomed.  We are going to OT and Zaza Pachulia is not going to let a game against the Cavs end without elbowing someone in the throat.  This game has to go to OT.  That's probably Mallory messaging me about to freak out.  There's no way this shot is going in….not. a. cha
GEEEEEEEEEEEEEEEEEEEEEEEEEEEEEEEEEEEEEEEEEE!!!!
What a game.  Let's wrap up with some little personnel observations from myself and help from Nate the Great Smith.
Waiters is exactly who we are all saying he is – a guy that shows flashes where you can't help but think "wow, he just made everyone else around him look very small/slow/weak" and he takes a lot of bad shots.   Right now he's our little Josh Smith bobblehead.  He had some SIIIICK plays in the first half where he put it into gear, blew by a few defenders, forced the help to commit, and fed a cutting TT or Varejao for a dunk and a little flip respectively.  The Varejao one was especially noteworthy because the pass was essentially a 1-handed no-look where he never even needed to gather the ball.  PRETTY.  He made  some good shots, he missed some good shots, he made a bad shot, he epically missed a few egregious shots….  As long as he keeps showing me those 3-4 plays a game that bring me out of my chair I'll keep coming back for more.
TYLER ZELLER EXPLOSION!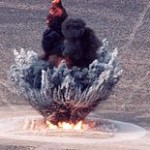 Whoa!  Where did that come from.  Tyler Zeller, all OVER the place.  Driving layups, mid-range Js, Free Throws (finally) and… A POSTER DUNK!?  YES PLEASE.  Zeller checked in with the Cavs in a rut with 6 minutes to go in the 1st and was a huge part of the reason they climbed out.  10 points and 2 blocks in 25 minutes – a very solid night for Zeller.  He's got to work on his defense, that's for sure, but his activity was tangible and we can finally praise him with something other than "he runs the floor well" or "he has good fundamentals".  Tonight, he produced, and in a big way.  Let's hope this is the jump start he needed.
[Enter Nate]
This was possibly Tristan Thompson's best game of the year.  He was absolutely grinding: making smart fouls, scrapping for every rebound in the 4th quarter.  Yes Horford and Smith combined for 40 points, but TT and Andy dominated the boards.  Tigger also chipped in for 2 steals, a block, and a dime.  Ben Wallace 2.0?  Maybe.  He followed it up with a fantastic interview after the game.  I have to say.  TT is a total pimp.  He's completely smooth and talked about how important it is to get some food in your stomach and stay hydrated when you've got a back to back tomorrow.  I think he was off to melt some hearts with his grin.
And let's be honest, the Cavs don't win this game without going 21-22 from the line.  Yes, TT had no part of it.  But Andy 6-6.  If he's challenging Horford for an allstar spot, he just won the heads up matchup.  Another crazy thing, he should've had the ball in his hands a lot more down the stretch.  Waiters does not give up the ball quickly enough some times when Andy's open off the screen and roll.  GIVE IT UP AND CUT!  The one pass St. Weirdo did give it up early, Wild Thing converted a beautiful driving finger roll over Josh Smith, who was trying to take a charge. Seriously, get this man the ball.
Gee had a bad night on offense 3-12 from the floor and 6 turnovers.   His defense wasn't great with 5 fouls, but he made up for it with 5 boards, 4-5 from the line, and the game winning play, a play that happened because of a complete and total brain fart by Josh Smith, who didn't block out the weak side.  With Gee at the power forward, he was probably an afterthought for Smith. It's hard not to like Alonzo Gee.
If you told me the Hawks would shoot 48%, 60% from three, and win the turnover battle 12 to 18, I'd tell you the Cavs most probably lost.
Casspi had a nice game, even though he was a team worst -10 in point differential (I attribute this to playing with Sloan who was -7.  I have no hard data to back up this assertion).  Omri's still shooting lights out from three, rebounding well, taking smart shots, and playing good defense.  8 points, 3 boards, a dime and 2 steals in 13 minutes is a damned respectable line.  I'd like to see him take some of those minutes Sloan got, with Gee at the 2.
Boobie was struggling, but hit a couple big 3s late, and helped stretch the floor with the 3 guard lineup that ended the game.  I actually run this lineup in NBA2K13 sometimes, so it was fun to see in a game.  In typical Daniel Gibson fashion, he was 2-5 behind the line, and 0-5 everywhere else…
The Cavs D was ok… Those meltdowns at the end of the 2nd and 3rd were horrific, game losing stretches, and obviously letting the Hawks go 12-20 from behind the line was not good.  I thought they defended the paint fairly well, except for all the And-1s.  A couple of them were awful whistles though.  I almost wish TT was more vocal.  He gets called for some phantom fouls.
Byron Scott with the quote of the game on the final play where Dion airballed a 3 and Gee rebounded and put it back.  "I guess I gotta be more specific and say, 'try to get to the basket.'" Also, on the mind numbing Lou Williams 3 that tied the game.  "I told them, we've got 4 smalls in.  Got to switch everything… and we don't switch and he gets wide open."  It was nice to see him with a smile on his face, though.  [Exit Nate]
And that's what Christmas is all about, Charlie Brown.