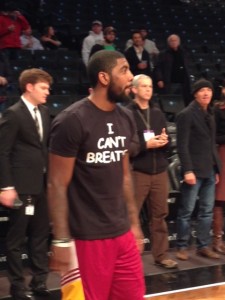 Coming to you live from Barclays Center in chilly downtown Brooklyn, the Cavs try to make it seven straight with a win tonight over the Brooklyn Nets. A win would mark the Cavaliers' longest winning streak since the 2009-10 season (not a coincidence…).
During their current streak, the Cavs have been figuring a few things out. They've clawed their way up to 15th in the league in Defensive Rating (105.9) and are fourth in Offensive Rating (115.7). M
May the presence of the Royal Family of England at tonight's game will inspire the Cavs to… um… well, that should be cool too right?
Let's TALK!