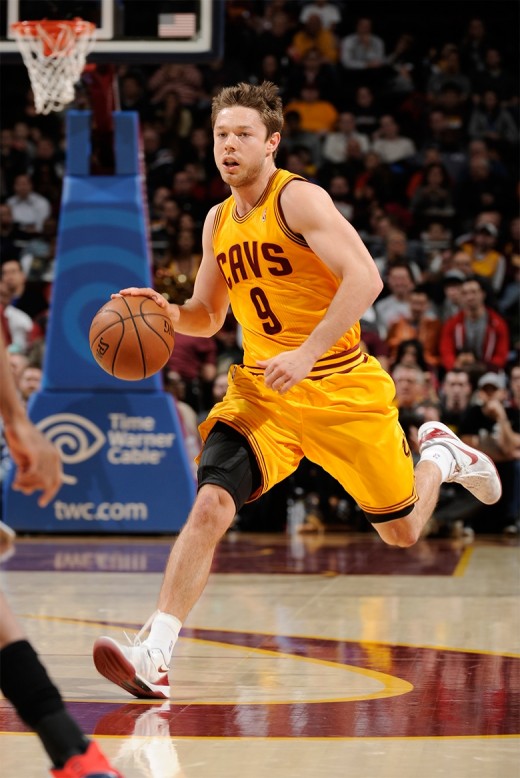 On Saturday night, Mike Brown seemed optimistic about his team looking ahead to the coming week. And he should have been. Not only did the Cavs spend their Saturday in Washington knocking off the Wizards in OT, but the victory took the team into a very rare clear patch in the schedule. Three whole days off, Brown said, meant that the team would actually be able to get some much needed practice time in.
Personally, I expected this game to be a whole lotta Andrew Bynum, Kyrie Irving and Dion Waiters never being on the court at the same time, and Waiters exploding for 25 points in a "This is why I should be a starter!" off-the-bench performance.
For those of you who don't know me, I'm almost always wrong about things like this.
What three days off got the Cavs was some embarrassingly languid play that led to a 27-point deficit early in the third. Oh, and a new folk hero for Cleveland. Take a bow, Matthew Dellavedova.