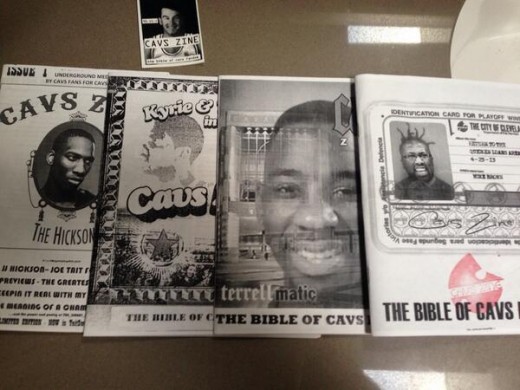 If you're a regular reader of Cavs: the Blog, part of the reason (we hope) is that you enjoy good, fresh, engaging writing about (what we assume is) your favorite basketball team, the Cleveland Cavaliers.
If the above statement is true — and you've never had a pleasure to get your hands on any of the previous four installments of CavsZine: The Bible of Cavs Fandom — well, you're in luck. The fine folks at CavsZine, which features writing from your favorite local and national Cavs scribes, Cavs-centric illustrations, humor… oh, and some of the most amazing free goodies (see CavsZine exlusive Mark Price sticker above, for example) this side of a free Taco Bell chalupa on game night.
This year, with the aid of their first Kickstarter campaign, Cleveland Jackson, Alex Raffalli and company are upping the 'Zine's production to better be a Bible of Fandom for a championship contending team.