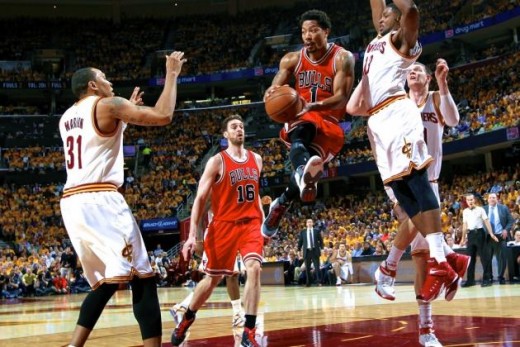 Tristan Thompson gets the start tonight for the Cavs.  We'll see if Mike Miller, James Jones, or Shawn Marion factors into the rotation.  You'd have to imagine at least one of them will play more than five minutes.
I don't want to say this is a "must-win" for the Cavs because the definition of "must-win" should be reserved for "if you don't win this game you don't advance" which logically only occurs when you've already dropped three games.  So let's just say a split would leave the Cavs feeling pretty good given the absence of J.R. Smith and a loss will make advancing seem insurmountable.  (A chasm, basically)
Still trying to figure out if Tom Withers is pulling a prank with this.  If it's true….I mean come on that is AWESOME.  Why would you cancel the giveaway?!  I mean this is Ted Stepien tossing softballs off the Terminal Tower-level stuff (minus the injuries and lawsuits).  I love it.  But I loved this and I've been told it betrays our politically correct sensibilities.
Here's a pre-game scouting report from our man on the scene, Big EZK
There's a buzz in the air of excitement and anxiousness as I've arrived in the Q. The crowd is loud but I'm overhearing some doubt and lack of confidence given the situation. Everyone is of the mindset that if we lose tonight, it's a wrap. I do think that as a fan base, we have been spoiled to believe that is it this easy to improve this quickly and expect there to be Finals appearances without some trials.

Granted, losing Kevin Love and JR is a tough pill to swallow. Especially after a relatively healthy regular season.

Based on the reports, it seems Tristan will start which to me is a blessing and a curse. The offense may be harder pressed to score with a lack of spacing. Defensively, I think Pau is enemy number one. Picks will probably be switched and match ups are better but one thing people need to keep in mind is that Chicago did change to match up with the Cavs, leaving only Noah or Gasol in for most of the 2nd half. Noah also did not score a point last game, which I doubt will be repeated.
Make your predictions, bring your hard hat to the comments section, let's get this win.