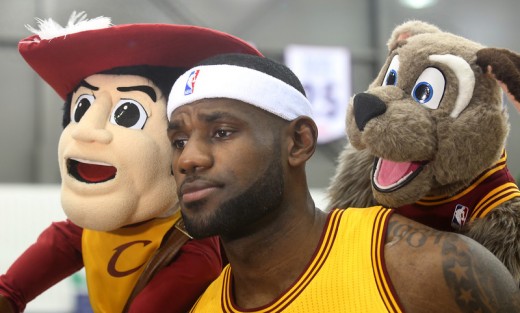 The Cavs first practice kicked off on Sunday. Kyrie Irving called it "surreal." We here at at CtB can hardly believe it either. Our first on-the-court glimpse of this Cavs team is only a few days away. Until then, we'll have to fantasize. While visions of half-court alley oops danced in our heads, Robert, Ben, David and I hopped in the podcast booth for a 2014 training camp preview. Who will lead this team? Are there hidden storylines? Who's going to start? Who's going to close? Does Mike Miller have a better 'do than Andy? We answered all these questions and more.
You can hear us on SoundCloud at https://soundcloud.com/ctb-5/ctb-podcast-55-2014-training-1 .
You can also subscribe to the podcast through iTunes at http://feeds.soundcloud.com/users/soundcloud:users:64011415/sounds.rss .