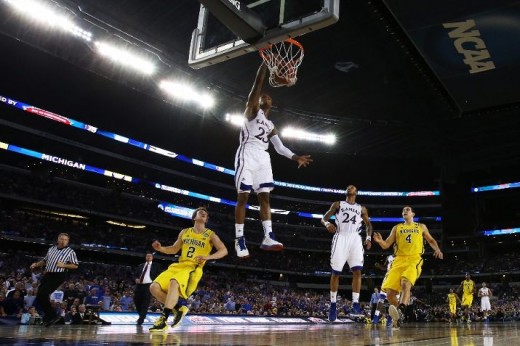 Last Friday, Cavs:the Blog proposed wild trade scenarios for the number one pick.  This week, I will look at the collegiate players in the running for that pick: Nerlens Noel, Otto Porter, Victor Oladipo, Ben McLemore, and Trey Burke.  The method employed is to scour the draftexpress.com measurement database and the numbers available at statsheet.com.  For each player, a list was culled of the most athletically and statistically similar players.  Stats and traits selected are intended to closely mimic each guy's size, athleticism, playing style, and performance.  They include:
Barefoot Height
Wingspan
Weight
No-Step Vertical Leap
Agility Drill Time
Three-Quarter Court Sprint Speed
For performance, I gathered the following traits from each prospective #1 and a comparably aged season from the parallel youngster; i.e. if Player 2013 is 20 at draft time, while a comparison player was 21 at draft time, I used the stats from the comparison player's previous season.  Those are:
Offensive Rating
Usage
Shooting percentage splits, in the form FG% / 3P% / FT%
A split of where they scored from.  If a player scored 50% of his points from inside the arc, 25% from three, and 25% at the foul line, his tally is 50 / 25 / 25.
Defensive Rebounding Percentage
Steal Percentage
Block Percentage
Assist Percentage
Assist to Turnover Ratio
Using those as markers, the two most comparable players were determined in order to frame a reference for what the future may hold for the youngster.  I started with the draftexpress.com measurements database, looking at players plus or minus 1" from each indivdiual's barefoot height.
Each day this week, I will present the list for one of those players, before on Friday, announcing my preference for the Cavs on draft day.  While certainly not perfect, it is instructive to see how similar performers progressed through their NBA careers.  Let's start with Ben McLemore, the 20-year old freshman Kansas shooting guard.  His line is: