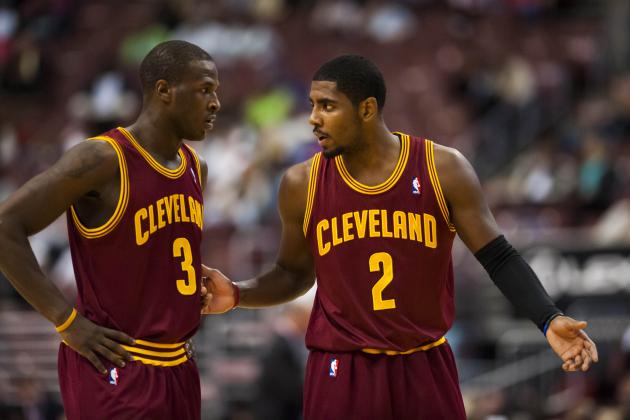 On a cool, but sunny, spring, afternoon, I grabbed a couple of steaming hot beverages and sat along New York's Bryant Park with longtime Cavaliers pulse-feeler, Brian Windhorst. Brian, as most of you know, covers the NBA for ESPN and is one of the more insightful and thoughtful writers covering the NBA today (and has been so for a while). We talked Cavs playoff chances, Kyrie and Dion, extending Tristan Thompson and exactly why people need to write about Cleveland star players wanting out.
CtB: How much of Tuesday's win against the Magic shows how far the team has come and how much of it was how little the Magic have to play for at this particular point in time? 
BW: They've owned the Magic all year. Even when they were playing [poorly] they beat them. To me, the season can be defined by the two games in New York. I think it was the Cavs only TNT game and the Knicks were horrible at the time. The effort level that the Cavs put forth in that game was as bad as any I've seen in my 12 years covering the NBA. To play like that when you're on national television – even if you hate your teammates, even it you hate your coach – have some pride not to get ripped by Charles Barkely. Have some pride. The effort they put forth in that game was an absolute abomination. I was in the locker room after the game in disgust. I ended up ripping Kyrie that night because I'm like, "Who are you? Are you a superstar? Start acting like it."
Then when they come and they play New York later, New York is on an eight-game win streak, they'd won eight or nine in a row at home too – hugely important game for the Knicks – the Cavs come in and win playing with ten times more effort. And I'm not generalizing. It was ten times more effort.
And, to me, that's the Cavs season: the one team that didn't [care] and the one team that came back to New York when the game really mattered and they won.