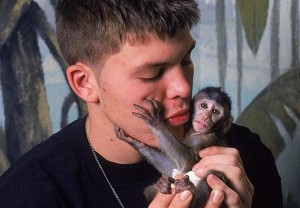 The Cavs landed veteran free agent Mike Miller yesterday to begin the process of filling out the roster.  It's a move that will surely give the team some added depth.  The Cavs are still looking at a trade for Kevin Love to add a final piece to contend for titles with; however, the Wolves and Cavs seem to be playing a game of chicken, where a crash is inevitable if Andrew Wiggins isn't in one of the cars headed to the trade zone.
Sam Amico of Fox Sports breaks down some of the points on why the two teams can't agree.
Right now, it appears the Cavs and Timberwolves have drawn their lines in the sand. "No Wiggins, no Love," the T-Wolves seem to be saying. "You're not getting Wiggins, period," the Cavs seem to respond. Again, each stance makes perfect sense — for now.
Amico counters that the Cavs have all the power here.
But the Cavs probably have the actual advantage here. Love won't be signing a contract extension with the Timberwolves. So that means the T-Wolves stand a chance to lose him for nothing. The Cavs, however, are willing to offer them something. Just not Wiggins. Not now. And frankly, why should they?