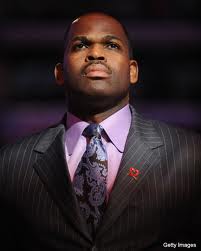 The Cavs coach search is still going on, and it seems like there isn't a clear cut favorite for the position. New candidates are being added almost daily.  Chris Haynes of Comcast Sports is reporting that Nate McMillan, a Pacers assistant coach and former head coach of the Blazers and Supersonics, has been talked about as a possible coach for the Cavs.
Being that the Los Angeles Lakers and Cleveland Cavaliers are the only two teams currently without a head coach, I think it's safe to speculate that they inquired about McMillan.
Haynes reached his conclusion about Nate because the league said there had been contact with the Pacers about him interviewing with teams.  The Cavs and Lakers are the only teams still without a coach.