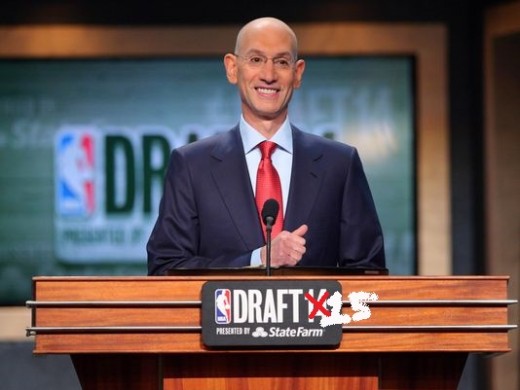 We've been a little lax on NBA draft coverage this year at Cavs: the Blog. We're on the outside looking in, after drafting at the top of the lottery the last four years, and with the Cavs playing till just last week, none of us have had time to do the proper scouting and evaluation. In addition, more than a couple of our staffers think there's no way a 24th draft pick is even going to play for the Cavs next year. But here we are, in one of the NBA's best times of the year, a time when hopes for every franchise renew. We don't want to give it short shrift, either. That's where you come in.
If you're interested in participating in the CtB Mock draft that will be taking place this week, please email me at OldSeaMiner@gmail.com. To participate, you'll need to be able to respond to emails in a timely manner. You'll also need to profile a player or three with a paragraph full of insight and wit as we go through the mock draft. If you can't participate, please use the comment section to tell us all about the player(s) you like in this draft, and a plausible scenario for them ending up on the Cavs. Also, if the player you love is so earth shatteringly awesome, you just have to tell us about them, even if they won't end up on the Cavs, well, that's ok, too. Any sane draft day trade scenarios are welcome, *but remember, sign-and-trades can't happen until free agency starts, so table those till next week. Happy drafting, and go Cavs.
*Correction: as the Cavs are above the tax apron with their current cap holds, they cannot receive any players in a sign and trade scenario. As Jacob Rosen at WFNY explained in his piece on Dwyane Wade scenarios, there are almost no ways for the Cavs to get under the tax apron to be able sign and trade. My apologies on the error. I've been under a mistaken assumption for over a week. The CBA is not self evident.