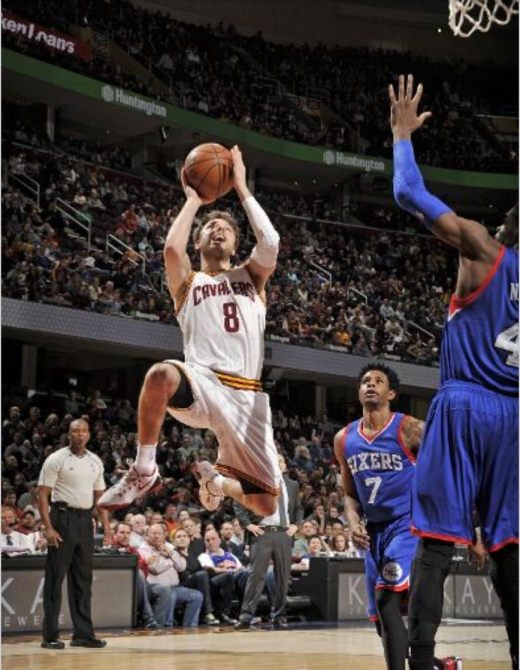 Nate and Cory attended this game – and I think they're still at the Horseshoe.  So expect a more thorough recap tomorrow.  In the meantime I'll offer my thoughts for you to sound off.  Here are 11 quick takes – Lloydian style – in honor of the 11-game winning streak.
1.) This was one of the sloppier games the Cavs have played in a while.  They continue to throw bounce passes into heavy leg-traffic.  They also go for the touchdown pass a LOT.  I think they collectively missed about six alley-oops tonight.
2.) Tonight was a nice win because LeBron and KLove really struggled shooting the ball.  They combined to go 7-24.  For all the talk about the Cavs not getting Love involved in the offense or "using him properly" – I've seen so many occasions this year where he spots up on the perimeter, receives the ball, and then swings it around to someone that's not spotted up.  Tonight he passed up a perfectly wide-open 3 to give the ball to poor Delly, who had to make something happen with time running down on the clock.  Love wasn't the only guy to do this to SuperDova.