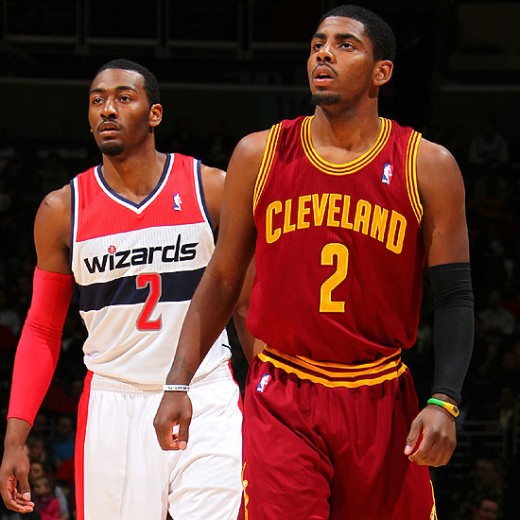 It's fair to say that this Cavaliers season is not going the way anyone planned or hoped it would. Even the Master of Measured Expectations, Mike Brown, who warned everyone that things might get shakier before they started to get better, couldn't have planned for the overall lack of mental and physical toughness displayed by his young team time and time again this year.
"You'd have thought we were down 20 points by our body language," Kyrie Irving said following the team's latest deflation at the hands of the Chicago Bulls. "We were only down six points."
It's somewhat encouraging to hear Irving, at least, admit to his team's lack of cohesion and belief in each other. It shows that he's watching the same games as the rest of us. Still, after the fact, it's very easy to cop to what went wrong out on the court. What would be really encouraging is if Irving and some other Cavs were able to translate an understanding of why they're failing into correction of said behavior. Until then it's just more losing.
And losing is like a ticking clock on this team. Losing is the reason that Chris Grant traded for Luol Deng, not because he was "panicked," as those who disagreed with the trade as potentially only a half-season rental argued, but because losing, we all know, begets a losing culture and makes additional losing easier to swallow for young players who come into the league used to losing, at the most, rarely.
But is that really the case? (more…)