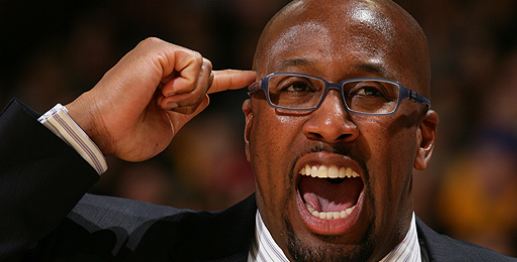 Seven days are now in the books. Seven days of actual, real life, regular season NBA basketball. That's seven days — seven little squares of paper torn from your "word a day" desk calendar, time enough to complete the entire life cycle of your standard male mosquito — seven days worth of evidence that Former Star A is washed up, Draft Pick B is a bust or that Crappy Team C just might be C for Cinderella this year. Seven days.
Seven days, of course, are not everything. But they are also not nothing— and the arc of this season will be built on four game sample size upon four game sample size. Already, the Cavaliers have shown some promising signs looking ahead to the remaining 78 games of the regular season, as well as many causes for concern. The team has won two nail-biters at home and lost two less competitive contests on the road showing, in both the wins and losses, some measure of growth from the skunky quagmire that was last season. How much that growth continues for the team and for its individual players is a question that fills me with many feelings that, given the early state of the season, are like skepticism. Some are actual skepticism (so, like, incredibly like it). Others? Well, others are less so…
Three things I'm skeptical about:
1.) Is this the same Kyrie Irving? There's no doubt that Irving is having a rough start to the season. Through four, he's averaging just 15.3 points on 36.9% shooting and 18.2% from three. He's already had one injury scare when his arm went numb after a fall in Charlotte and, against the Wolves, was at a loss about how to keep J.J. Berea out of his head as Minnesota was making Cavs fans see visions of Byron Scott's Cavs and their multiple losses after holding leads of 20 points or more dancing in their own. So far, we've seen him overdribbling when the game was on the line against the Nets and coughing the ball up nine times to the Wolves. He has been an average NBA starting point guard in this season's first week.