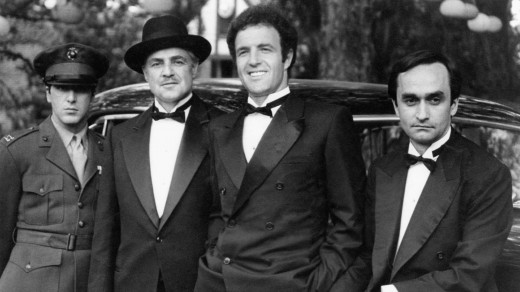 Who's in charge of the Spurs?
Who's in charge of the Heat?
Who runs the Celtics?
Who runs the Pacers?
Who saved the Corleone family?
If you're any kind of NBA fan, you answered Greg Popovich, Pat Riley, Danny Ainge, Larry Bird, and Michael (far left) all within milliseconds of reading the questions. There's no doubt in anyone's mind who's in charge of those organizations.  Heck, I bet there's only one owner you can name out of those four teams.  If I asked you two days ago, "Who's in charge of the Cavs?" who would you have said? Chances are you would have thought about it for a minute, and said, Chris Grant, Mike Brown, or Dan Gilbert.  And therein lies the problem.