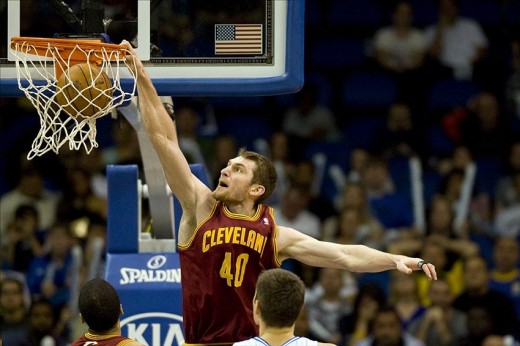 I have a vague theory.  Every time I write pessimistically about the Cavs, they immediately embark on a hot streak.  If I take an optimistic tone, an ensuing 30-point loss becomes inevitable.  Seriously, look it up (Edited Note:  I began writing this on Sunday evening.  Within an hour, Kyrie had injured his biceps).  Sum up the team's record in the two games after each negative article I write.  It is the equivalent of the 1996 Bulls.  Combining every set of two games following a positive article, they resemble the current 76ers.  Most recently, after offering a thumbs down, the team won twice on the road against Western Conference playoff contenders.
So far, this season has not gone as planned.  The Cavs made three big free agent acquisitions this past summer and selected two first-round draft picks, including #1.  This season's salary commitments for those five players approached $23 million, and due to Bynum's odd deal, counted nearly $30 million towards the 2013 – 2014 salary cap.  At gotbuckets.com, we recently created a RAPM-based wins equivalent, SWAgR.  Through March 10th, Andrew Bynum, Jarrett Jack, Earl Clark, Anthony Bennett and Sergey Karasev combined for negative 1.5 SWAgR.  Based on that stat, replacing their minutes with available, reference level players like Alonzo Gee, Nazr Mohammed and Darius Morris wins the Cavs 1.5 more games.  And that is not meant as a complement to the latter three guys.
That is a rotten summer and a wasted season.  But this is not a negative article.  Balancing last week's piece, here are silver linings from the 2013 – 2014 season.  But don't worry, I have taken special considerations to ensure I don't jinx the Wine & Gold!