Five Cavs questions for the writers – all in one place.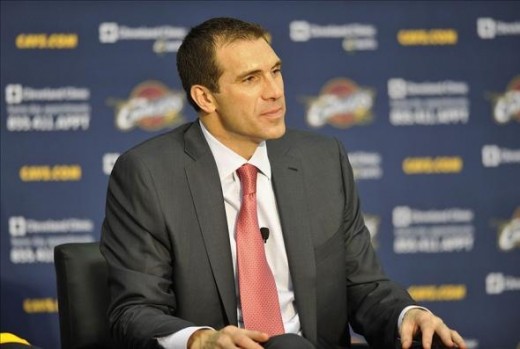 1.) How would you describe Chris Grant's approach to team (re)building?
Tom: Chris Grant seemed determined to avoid the challenging circumstances that the Danny Ferry-era front office encountered.  Ferry ran out of draft picks and cap space and was stuck trying to shuffle overpaid role players in and out according to the Cavs matchup needs.  (Take a moment to remember that the 2010 Cavs failed because LeBron choked, not because of any team building failure.) Chris Grant, conversely, stockpiled draft picks, refused to commit long-term resources to role players, and hoped his core, if given ample opportunity, would blossom into a big-3 at just the right time to make a splashy acquisition.  Filling in the role-player blanks seems like it was a "cross that bridge when we get there" afterthought.