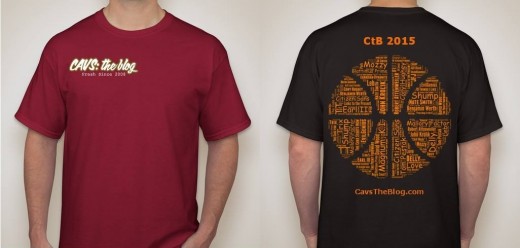 First off, today is your LAST DAY to get your CtB T-Shirts. Remember, all proceeds go to the Lauren Hill, "The Cure Starts Now" tribute fund. Red or Black. You choose. Secondly, we thought we'd give you a second round preview. We assembled five members of our crack staff to give you their expert and/or off-the-cuff analysis. Enjoy.
1. Stephen Curry won the MVP, are you cool with it?
Robert: Curry had a ridiculous (and healthy) season for a Warriors team that was dominant from start to finish. Parts of the season had me leaning more toward James Harden — because of what he was able to do with a Rockets team that was missing its second best player in Dwight Howard — but this was just Curry's year.