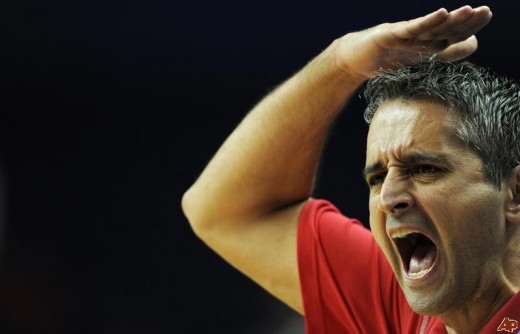 The Cavaliers organization took a lot of flack for the speed at which they hired Mike Brown. After firing Byron Scott, the team wasted no time (okay, they wasted 10 days) in bringing Brown back into the fold. At the time, many criticized the unsexiness of the move, even suggesting that it reeked of panic.
If Dan Gilbert and Chris Grant are fools for rushing in, however, the same cannot be said for Brown who has been methodically assembling his staff of assistant coaches since re-boarding the Cavalier boat.
The names we all expected to see – mainly former Pistons head coach, John Kuester, an assistant under Mike Brown in both Cleveland and Los Angeles – despite being heavily rumored, never surfaced. Instead, Brown trended "developmental" by retaining Tristan Thompson god-maker, Jamahl Mosely, from Byron Scott's staff, adding former Lakers player development coach, Phil Handy, and, most recently, adding former-Cavs Vitaly Potapenko in a player development role.
Lost among all this development, might be the most significant one: Brown's hiring of long-time Phoenix Suns assistant coach, Igor Kokoskov. Kokoskov has been an NBA assistant for 13 years, working for Alvin Gentry (Clippers and Suns), Larry Brown (Pistons – including their 2004 championship season), and briefly both Terry Porter and Lindsey Hunter (Suns). For Hunter's brief stint with the Suns last season, Kokoskov was considered the team's offensive coordinator, while Hunter ran the defense, a situation that is likely to repeat itself with the Cavs.
Most of the information we've been given about Kokoskov is exceedingly positive. Gentry has called him "one of the brightest minds as there is in the game" and former player, Earl Boykins gushed about Kokoskov's point guard-focused offense.
But none of that has given Cavs fans any real sense of what a Kokoskov-run offense will look like. So, I talked to someone who has actually watched a little Kokoskov-run offense: Ryan Weisert* from Valley of the Suns.