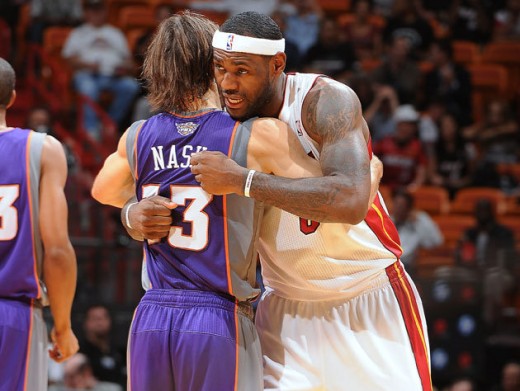 Four points I'm thinking about the Cleveland Cavaliers…
1.) Not long after Steve Nash announced his retirement last week, this story broke: had Nash asked for a buyout from the Lakers around the trade deadline, the Cavs had interest in bringing the 18-year vet on board to spell Kyrie Irving for limited minutes. The move made some sense because a.) LeBron James has always been a big Nash fan b.) both Cavs GM David Griffin and Director of Player Administration Raja Bell are close with Nash from their time together with the Phoenix Suns and c.) the Cavs, at least at the time they were considering this move, were looking to shore up their backup point guard spot.
Nash, however, chose to stay a Laker, the organization with which he wanted to end his career. And, really, you have to wonder if Nash would have been able to give the Cavs even the 10-15 minutes a night they were looking for, as he has not played in a game all season and has only played 65 games for the Lakers since they acquired him prior to the 2012-13 season.