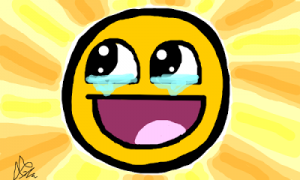 Well, that series went exactly as expected, right?  4-0 sweep, TT and Delly (and some guy named Lebron) the heroes of the series, and a game 4 that saw the Cavs winning by as much as 31.  I mean, we ALL saw this coming, right?
What, really, is there to say about game four?  Plenty – EG has that coming up later.  For now, here are a few quick hits about the ECF and the NBA Finals.
-Has any player earned himself more money these last four games than Tristan Thompson?  The guy was a rebounding machine (especially on offense!), did a nice job scoring inside, and played stellar D.  The guys and I were debating whether TT was a max guy or not come the off-season.  I wont go that far (yet), but he's definitely worth a lot, especially on this team.  I am fully, 100% ready to admit it – I could not have been more wrong about his importance.